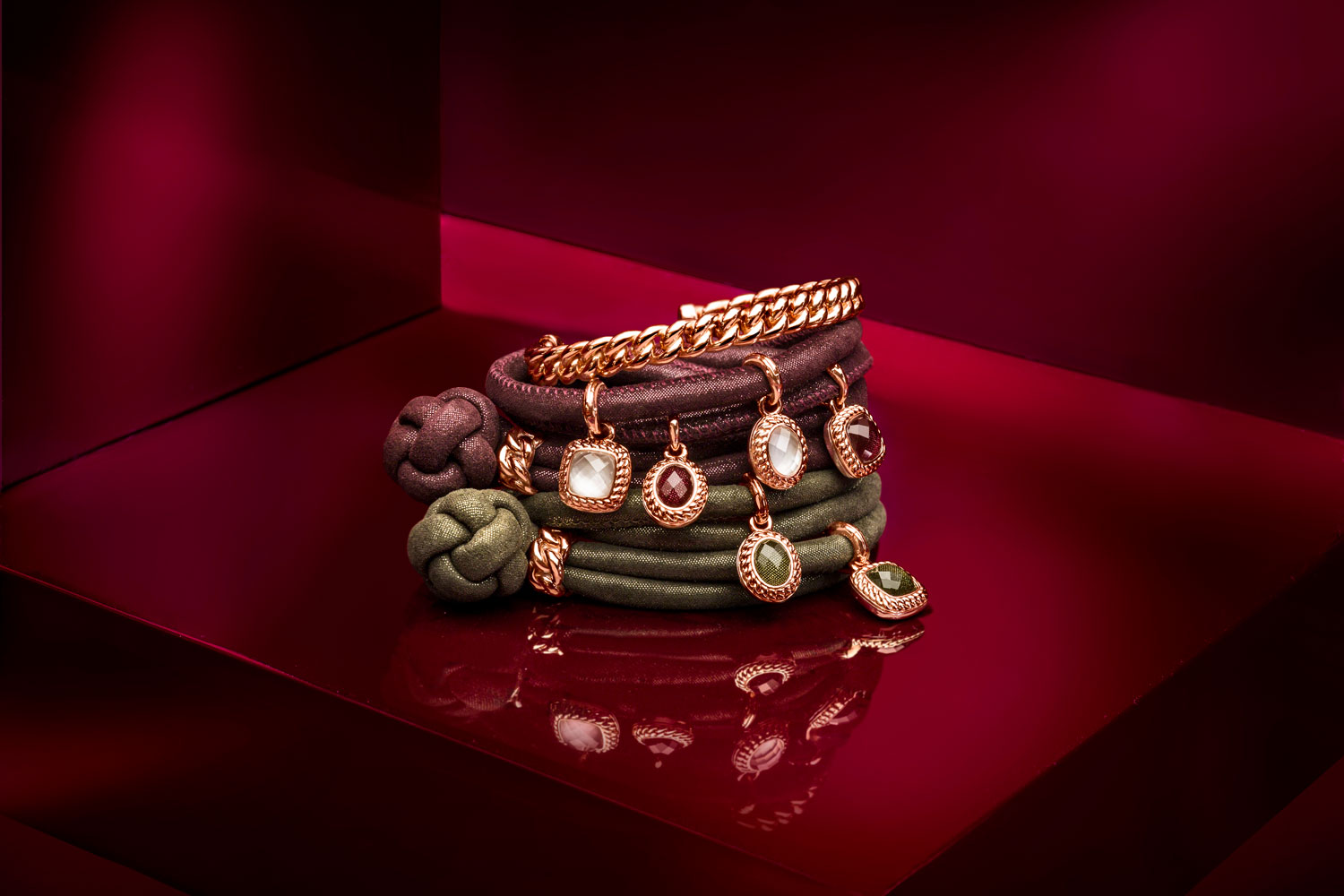 Nieuw in onze collectie: Tirisi Moda
Hoewel de stijl en het charisma van de creaties van Tirisi Moda net zo Italiaans aandoen als de naam, is het merk zes jaar geleden opgericht door een Amsterdams echtpaar. Nog steeds worden de ontwerpen in onze eigen hoofdstad gemaakt, ook al heeft het merk inmiddels wereldfaam verworven. Dit heeft het vooral te danken aan de innoverende interpretatie van luxe sieraden. De slogan 'Born on the catwalk, worn in the city' geeft perfect de inborst van het merk weer. Hoewel ze niet zouden misstaan in combinatie met exclusieve haute couture, zijn ze ontworpen om dagelijks te dragen.
Een van de meest opvallende ontwerpen is de prachtig gemaakte lederen armband waaraan bedels gehangen kunnen worden. Dit maakt het mogelijk om het sieraad af te stemmen op uw persoonlijke stijl. De bedels zijn beschikbaar in een grote verscheidenheid, gemaakt van 18-karaats goud, al dan niet gecombineerd met zilver en fraai gefacetteerde stenen. Bij aankoop van een bedel krijgt u een lederen armband cadeau, maar deze zijn ook los te verkrijgen zodat u eenvoudig verschillende Tirisi Moda sieraden kunt samenstellen.
Voor mensen die liever een armband van edelmetaal hebben, biedt het merk ook een ontwerp aan met een gourmetschakel. Het levert een bijzonder sieraad op dat de stijl en charme van Italië feilloos weet te vatten. Dit maakt Tirisi Moda, wat als nieuw merk is toegevoegd aan het assortiment in de winkel in Apeldoorn, tot een bijzonder merk. Temeer daar het op een toegankelijke wijze een exclusieve stijl weet neer te zetten en dit combineert met oog voor detail en kwaliteit. Daarom zijn de sieraden met recht een statement van stijl.