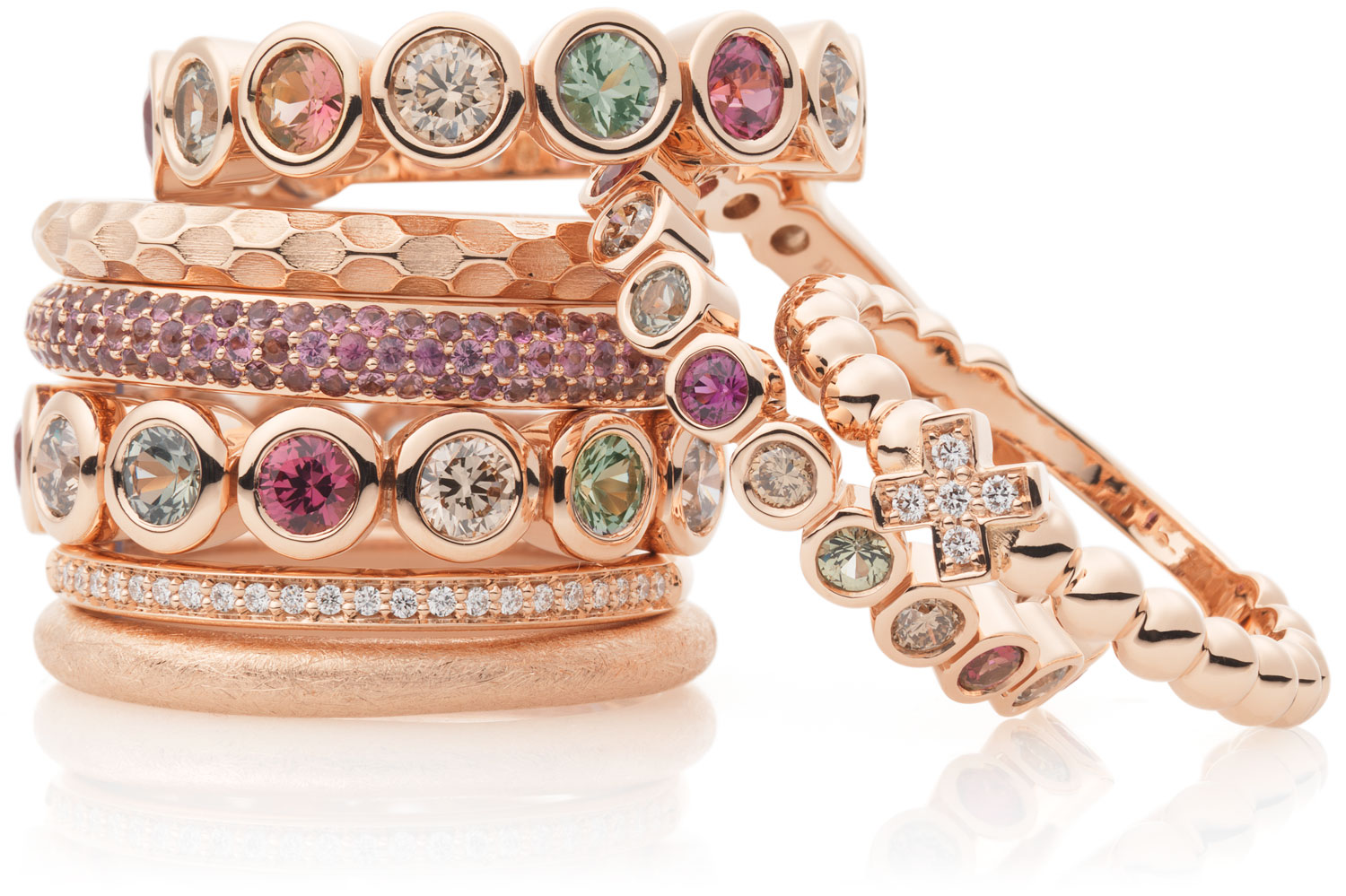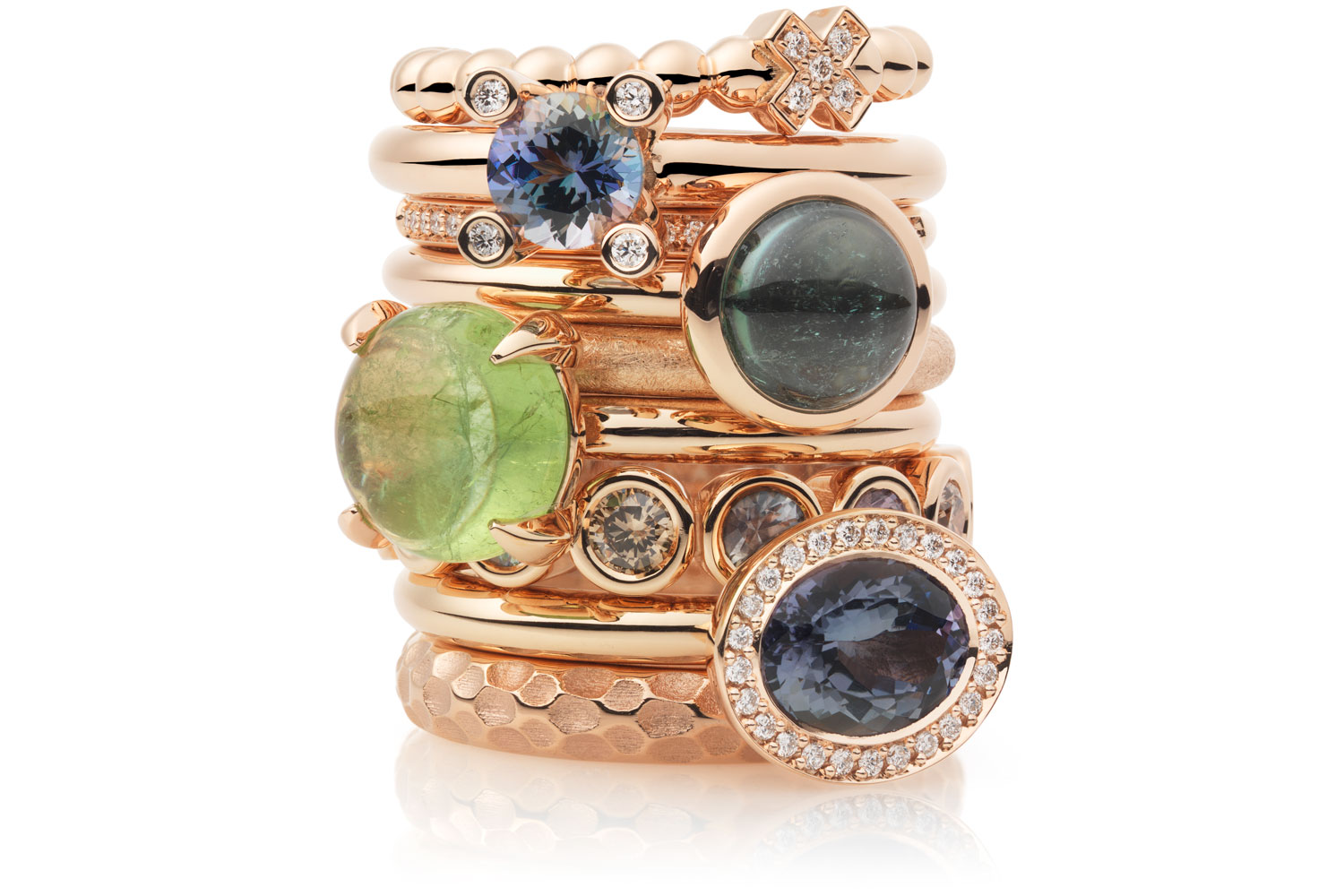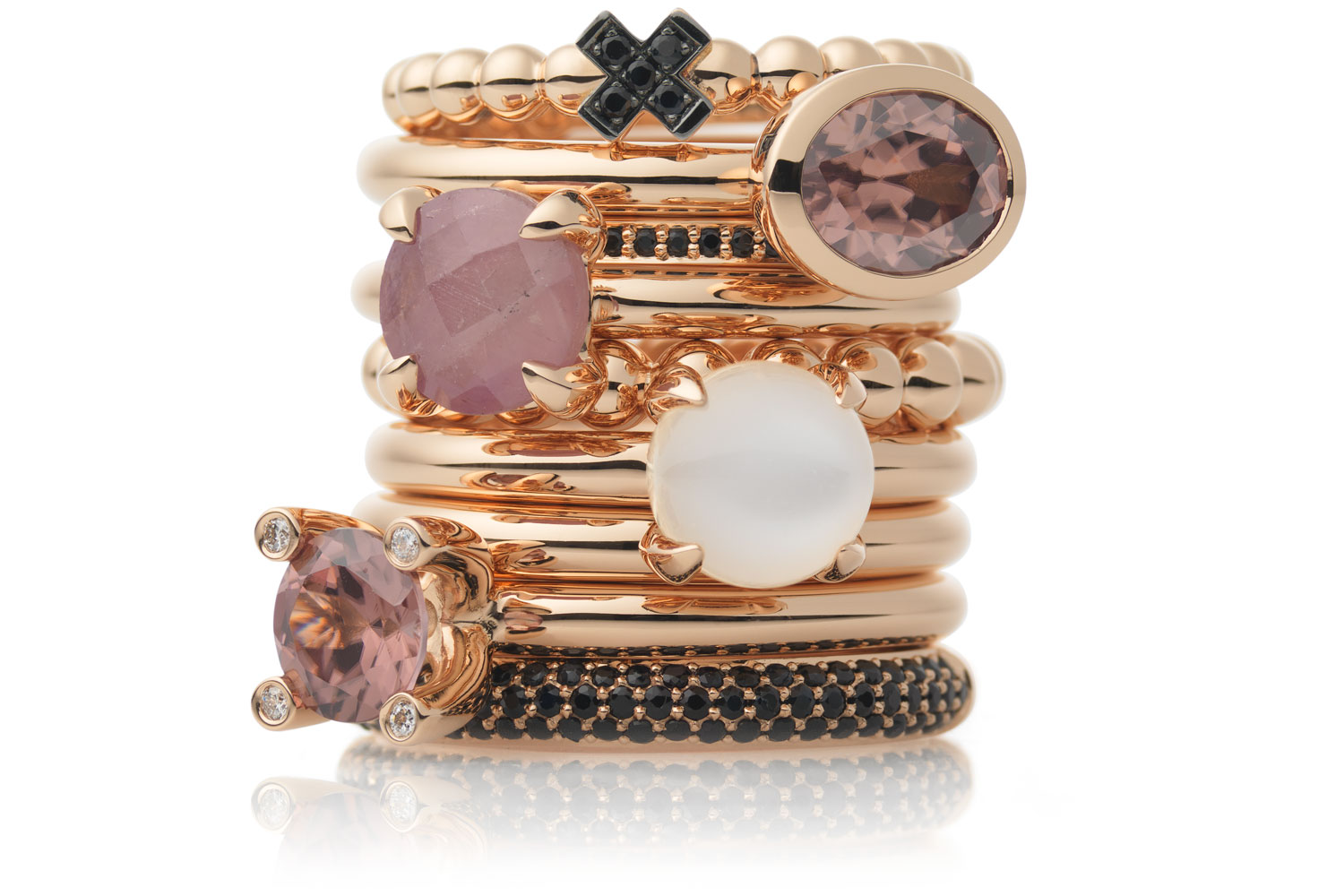 Bron, mixen en matchen
Bron, gevestigd in goud- en zilverstad Schoonhoven, draagt graag bij aan het behoud van het ambacht in Nederland. Het bedrijf maakt dus vrijwel alle sieraden zelf. Van 18 karaats goud met uitsluitend natuurlijke edelstenen, parels en diamanten. Kwaliteit staat altijd voorop. Desondanks zijn Bron sieraden lekker nonchalant en bedoeld om vaak te dragen.
Mooie edelstenen bijten elkaar nooit. Draag armbanden, ringen of oorhangers uit verschillende collecties bij elkaar en geniet van de verschillen. Om u op weg te helpen met mixen en matchen heeft Bron verschillende kleurthema's samengesteld uit bijvoorbeeld verschillende ringenfamilies.
Onder de noemer Atlantis brengt Bron een kleurthema in blauw en groen, dat is geïnspireerd op de mythische legende van de verzonken stad. U vindt ze in de 18 karaats roségouden ringen met stenen als aquamarijn, London Blue topaas, tweekleurig tanzaniet, zeewiergroene toermalijn, marineblauwe labradoriet en Tahiti parels. Het thema Highland refereert aan de contrastkleuren van Schotse clans: het intens rozerode rhodochrosiet naast koele maansteen, zachtroze zirkoon geflankeerd door winters labradoriet, of rode toermalijn. In het Rosewood thema wordt zwarte saffier met roze zirkoon, saffier, witte maansteen en diamanten gecombineerd.
Bekijk Bron collectie