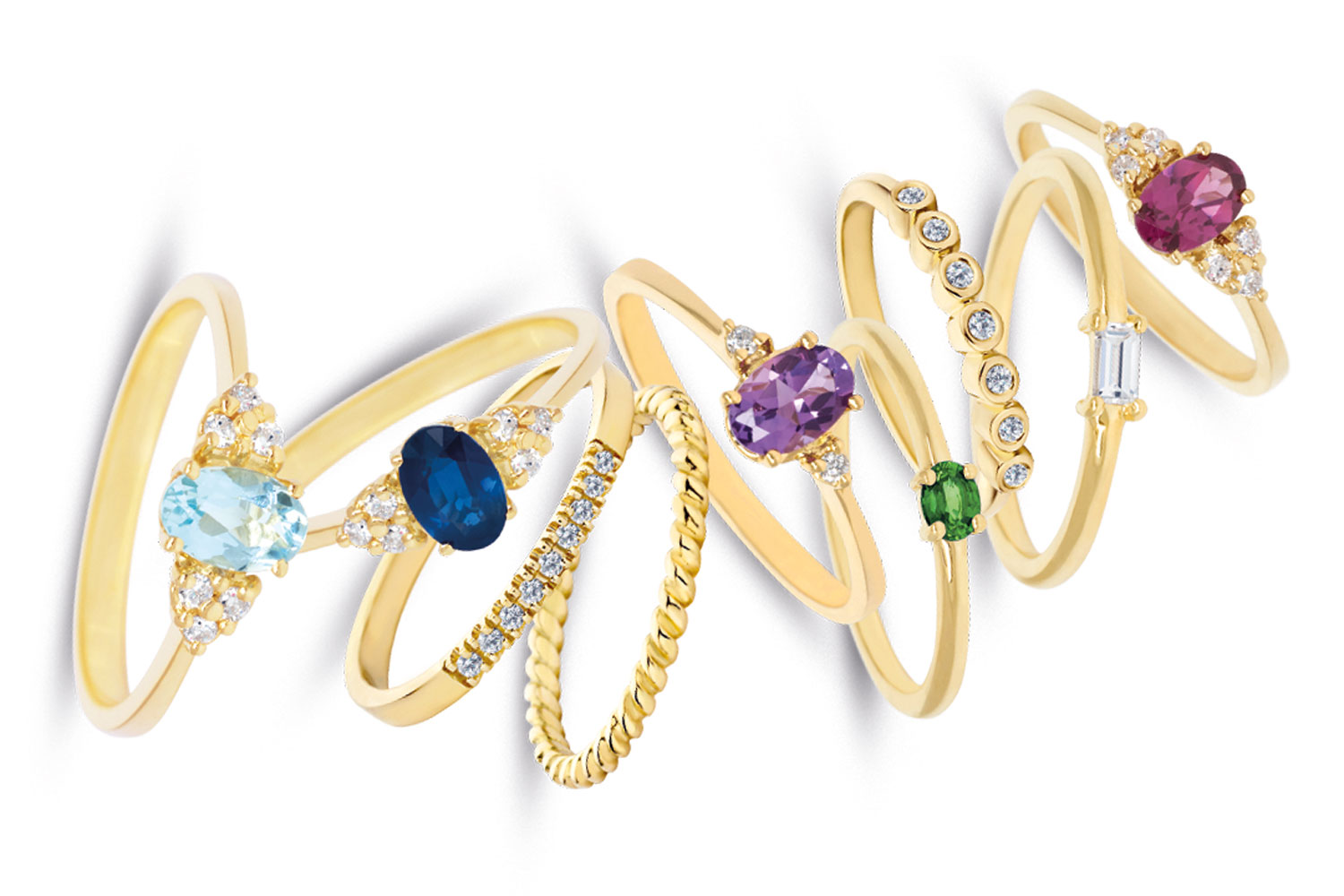 De eeuwige lente, ByR&C
Het puur Hollandse merk byR&C maakt al sinds 1947 sieraden met diamant. Het merk is vooral bekend geworden door de introductie van de groeibriljant. Door dit systeem kunt u stap voor stap groeien van een kleinere naar een grotere diamant, of switchen naar een nieuw model van byR&C of desgewenst een ander merk.
Alle sieraden worden met de hand vervaardigd in het eigen atelier bij Peter Bruining B.V. Er zijn verschillende collecties, passend bij verschillende emoties, herinneringen of thema's. Door de sierlijke ontwerpen en het gebruik van sprankelende diamant en kleurstenen draagt de drager altijd de eeuwige lente met zich mee.
Met de ringen uit de Miss Spring Allerliefste collectie kan naar hartenlust gestapeld worden. De solitair ringen, alliance ringen en aanschuifringen zijn gemaakt van 14 karaats wit, rosé- of geelgoud en bezet met briljant geslepen diamant en de prachtigste kleurstenen, zoals theodoliet, amethist, blauwe saffier of blauwe topaas. Gemaakt uit liefde voor de liefde, voor de allerliefste. Door de veelzijdigheid van de ontwerpen zijn er talloze combinaties mogelijk.
Bekijk ByR&C collectie