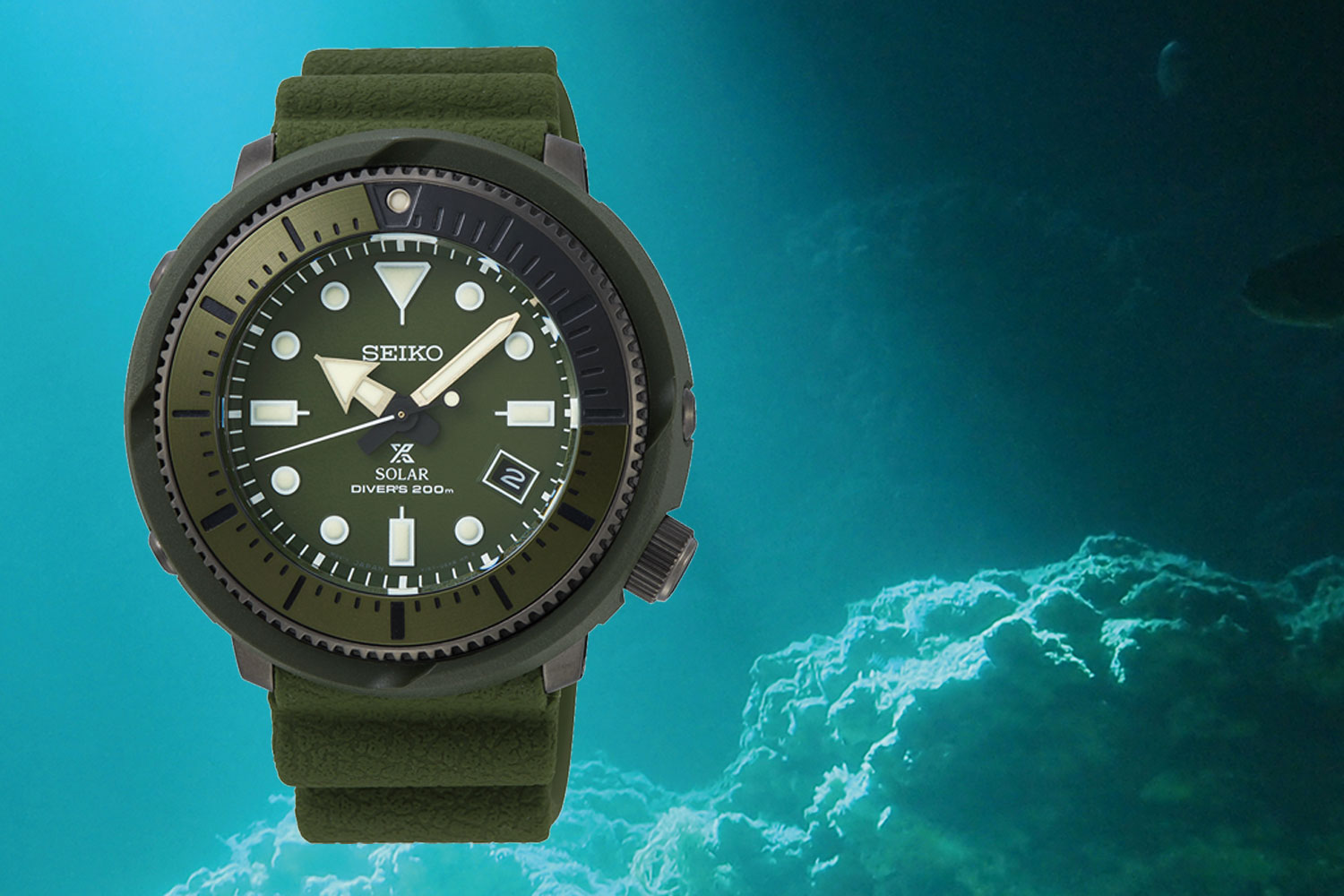 Uitgelicht: Seiko Prospex
Al in 1965 lanceerde Seiko het eerste duikhorloge en sinds die tijd hebben ze zich opgewerkt tot één van de meest belangrijke merken op dit gebied. De duikhorloges van het merk maken deel uit van de Prospex-collectie die zowel professionele als recreatieve duikers voorziet van een zeer divers scala aan verschillende modellen om uit te kiezen.
Opvallend is dat Seiko hiervoor verschillende technieken inzet. Naast de traditionele automatische uurwerken, zijn er ook verschillende modellen met een quartz-uurwerk, al dan niet in combinatie met solar-technologie, waarin licht omgezet wordt in energie die het uurwerk aandrijft.
Dat Seiko een belangrijke speler in dit veld is blijkt ook wel uit het feit dat ze partner zijn met PADI, Professional Association of Diving Instructors, één van de grootste organisaties die zich richt op het trainen van duikers. Dit is overigens niet de enige samenwerking die Seiko heeft want het merk pakt ook zijn verantwoordelijkheid als het gaat om het beschermen van de onderwaterwereld. Zo bracht het onder de naam 'Save the Ocean' enkele modellen uit met een opvallende blauwe wijzerplaat, waarvan een gedeelte van de opbrengst ten goede komt aan projecten die de zee en zijn bewoners beschermen.
Seiko weet heel goed dat duikhorloges ook gedragen worden door mensen die niet duiken, maar wel de stijl op prijs stellen. Voor deze mensen is de Street Series bij uitstek geschikt. Hoewel dit nog steeds zeer capabele duikhorloges zijn, speelde Seiko hier met kleuren en texturen die ze juist perfect maken voor mensen die op zoek zijn naar een mooi en goed sporthorloge maar deze niet per definitie onderwater meenemen.
Bekijk Seiko collectie