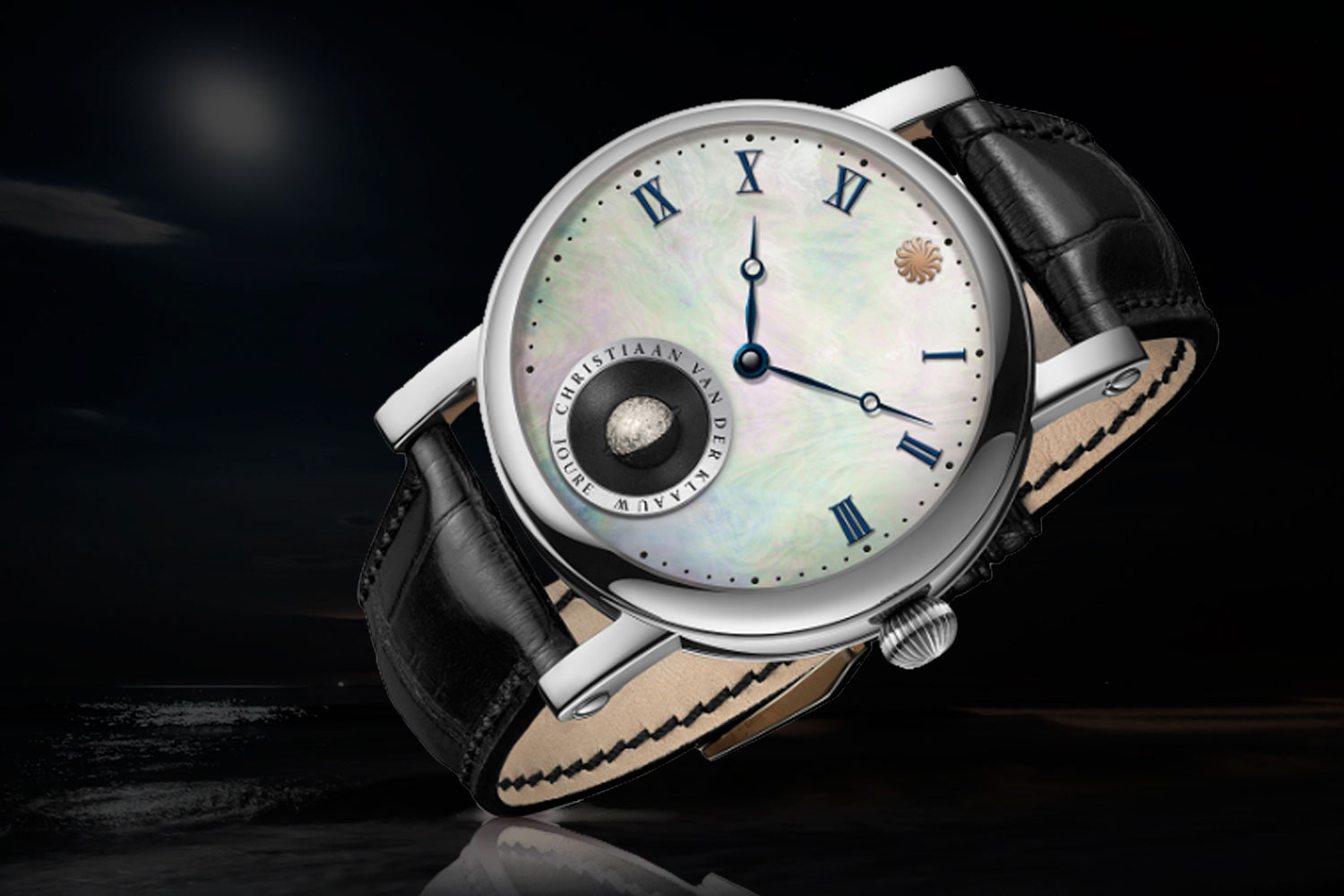 Uitgelicht; Christiaan van der Klaauw, 'to the moon and back'
Ontstaan vanuit fascinatie voor de astronomische wereld, gemaakt uit puur vakmanschap. Christiaan van der Klaauw is wereldwijd het enige merk dat handgemaakte mechanische horloges maakt, voorzien van uitsluitend astronomische complicaties.
Met de kosmos als inspiratie, creativiteit uit de Friese klei, en de perfectie van Zwitserse uurwerken brengt elk Christiaan van der Klaauw horloge de wondere wereld van het heelal een stukje dichterbij. De productie wordt beperkt tot enige honderden exemplaren per jaar, een extra waarborg voor exclusiviteit.
---
Real Moon Joure
Perfectie to the moon and back. De maan draait elke 29,530588853 dagen rond de aarde. De Christiaan van der Klaauw Real Moon Joure horloge heeft een 3-dimensionale roterende maan die de ware maanfase aangeeft. Dit doet het uurwerk zo accuraat dat de afwijking slechts één dag in 11.000 jaar bedraagt. Dit maakt de Real Moon Joure tot het meest accurate 3D-maanfasehorloge ter wereld. Paarlemoer zorgt voor een wisselend schouwspel wanneer het zonlicht op de wijzerplaat valt.
---
Retro Moon
In een prachtig design werd ruim baan gemaakt om de maanstand een hoofdrol te geven op een zwarte wijzerplaat. De vormgeving van het horloge heeft zowel klassieke als moderne elementen, waardoor de Retro Moon een vleugje 'vintage' meekreeg.