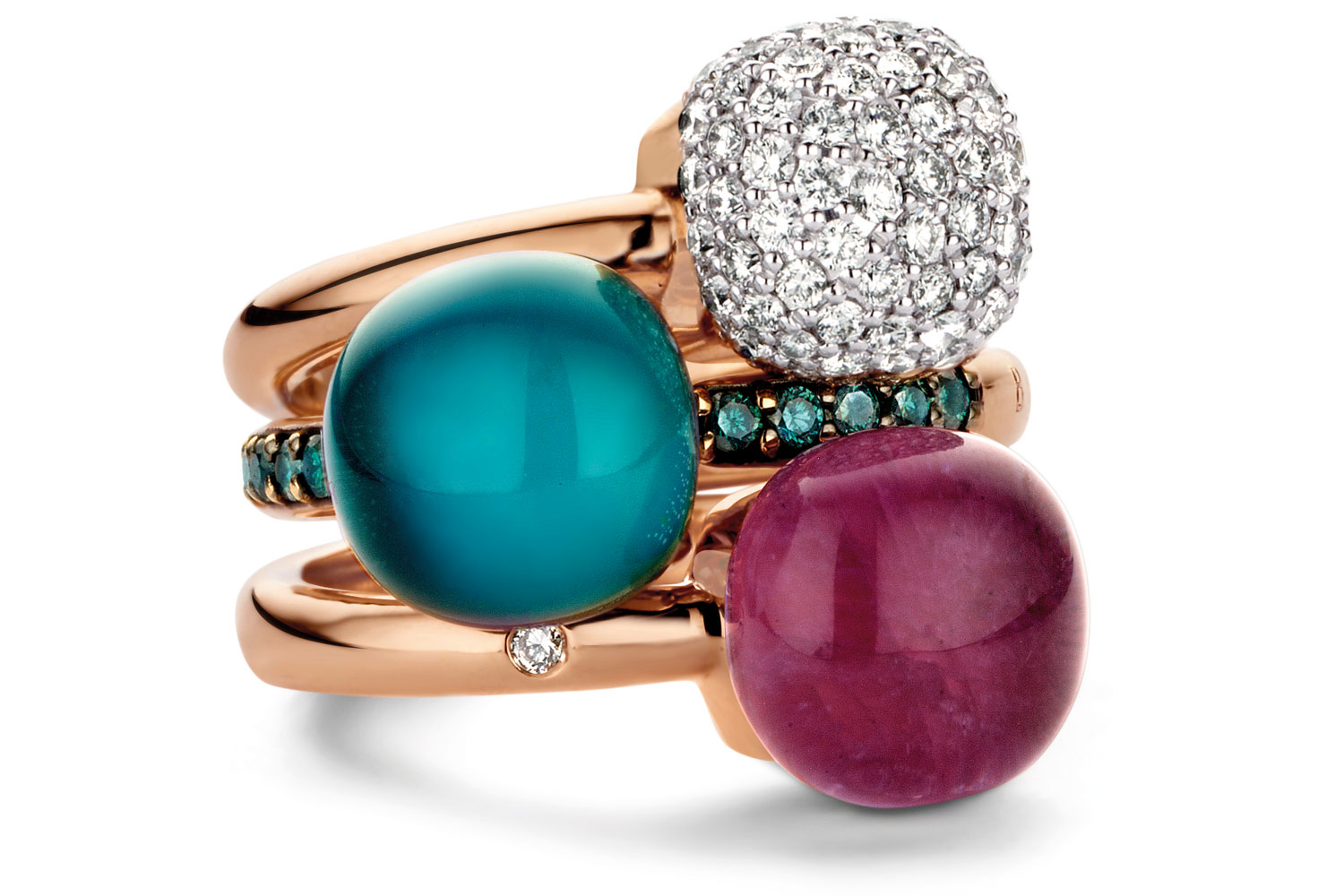 Bigli, harmonie in zachte vormen
Met zachte vormen, schitterende briljanten en kleurrijke edelstenen nodigen Bigli sieraden uit tot persoonlijke mix and match collecties. Bigli sieraden zijn zowel verfijnd als comfortabel, en zo ontworpen dat elke persoonlijke Bigli-collectie, ook na jaren, uit te breiden is met een bijpassende ring, hanger of oorsieraad. Toevoegen, mixen en combineren… Bigli biedt een kleurrijke wereld aan mogelijkheden.

Mini Sweety
Elke ring uit deze Mini Sweety ringcombinatie is ook solo te dragen. Of maak je eigen combinatie. De afgebeelde set Neon bestaat uit een roségouden ring met witte diamanten die in witgoud zijn gezet. De ring met de mooie steen 'London Blue Lake' kreeg blauwe diamanten. In de roségouden ring 'Amethyst Blush wordt amethist heel geraffineerd begeleidt door diamant in de band.
Bekijk Bigli collectie