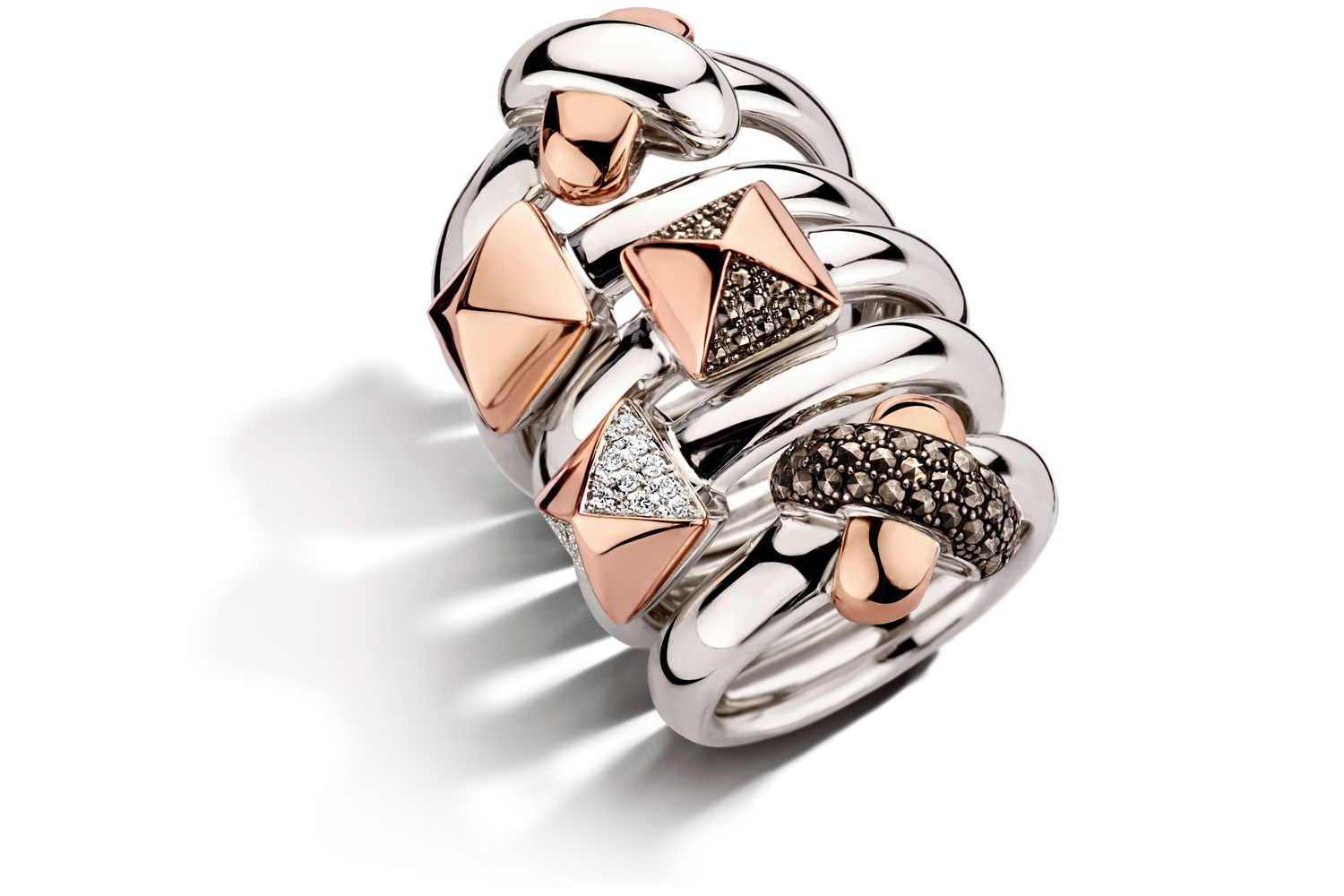 Tirisi Moda, de wereld als catwalk
In nog geen tien jaar tijd heeft het Nederlandse echtpaar Natascha en Julian furore gemaakt met hun merk Tirisi Moda. Het is dan ook een merk voor elke gelegenheid. Of het nu gaat om een werkdag of om je vrije tijd; met het modieuze Tirisi Moda kun je altijd je vrouwelijke, speelse kant tonen. Tirisi Moda is een van de weinige merken die de kunst verstaat 18 karaat goud met sterling zilver te combineren. Designer jewelry gemaakt als fine jewelry. Tirisi Moda: voor de elegante fashionista die kwaliteit hoog in het vaandel heeft staan.

Mix it, like it, show it…
Gracieus en zonder concessies te doen aan eigenheid en speelsheid komen roségoud, zilver, diamant en marcasiet samen in deze opvallende ringen uit de Tirisi Moda Palm Beach collectie. Solo te dragen of met meerdere ringen te combineren voor extra glamour.

Bekijk Tirisi Moda collectie