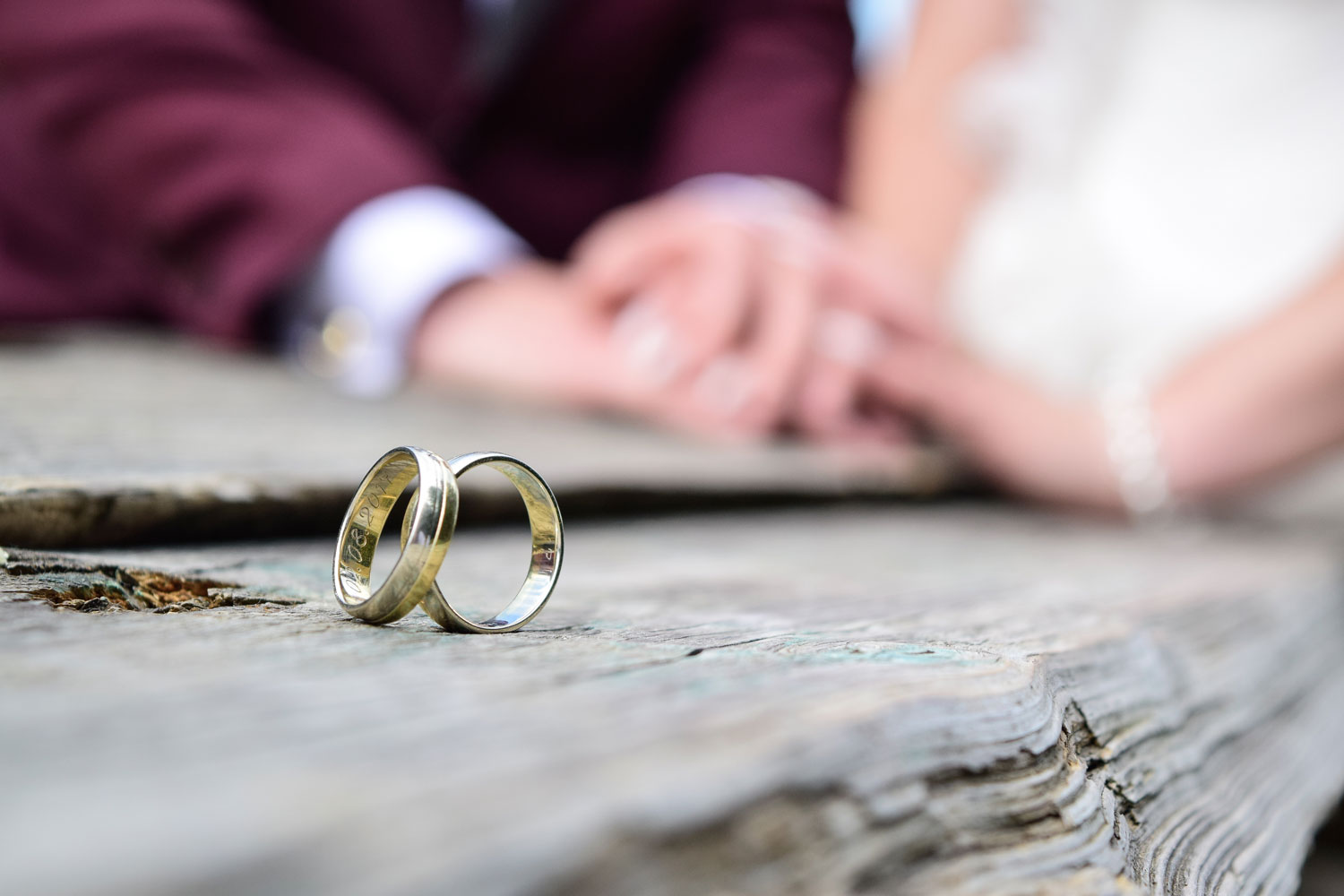 De mooiste trouwringen van dit moment
Wilt u op een speciale manier de liefde vieren op 'de dag van de liefde' met een huwelijksaanzoek? Geen dag lijkt meer geschikt dan Valentijnsdag om uw geliefde ten huwelijk te vragen, of het bekendmaken van een verloving. Zelfs de meestal koude temperaturen of grauwe winterhemel houdt mensen op deze romantische februari-dag niet tegen om te zeggen: 'Ja, ik wil'.
Bij Van Hell Juweliers wordt ook het uitzoeken van de ringen een bijzonder moment. We nemen alle tijd voor een persoonlijk advies en de daarbij passende aangename service en zijn vereerd om U de mooiste trouwringen van dit moment te mogen tonen.
---
Witgouden betovering
Deze prachtige trouwringen van het merk Meister komen uit de Classic-collectie. De ringen hebben een matte afwerking van witgoud, en 4,5 millimeter breed. De damesring heeft een betoverend ontwerp dankzij een tweede ring met pavé gezette diamant die de gladde ring 'omarmt'. De prijs van de damesring is afhankelijk van de maat, in verband met het aantal diamanten. De damesring (op maat 54) is € 4.745, – en de herenring is € 1.325, –
Prijs per paar zoals afgebeeld: € 6.465, –
---
Modern en geraffineerd
Het bijzondere effect van deze prachtige trouwringen van het merk Meister collectie Phantastics is een samenspel tussen een roodgouden binnenring en een witgouden buitenzijde. Voor nog meer raffinement kregen de ringen een slanke band van roodgoud. In de damesring zijn briljant geslepen diamanten gezet. (0,08 ct.) De damesring kost € 1.740, – en de herenring kost € 1.255, -.
Prijs per paar zoals afgebeeld: € 3.305, –
---
Sierlijk en elegant
Deze sierlijke ringen van het merk Christian Bauer zijn gemaakt van de mooie combinatie palladium en 14 karaat roségoud. Palladium behoort tot de platinagroep en alleen puur palladium is geschrikt voor het vervaardigen van sieraden. De fijne roségouden banen geven deze bijzondere ringen een extra elegante en verfijnde touch. In de damesring zijn 3 briljant geslepen diamanten gezet met een totaalgewicht van 0,034 ct.
Prijs per paar: € 4.489, –
---
Klassiek en schitterend
Deze stralend fonkelende, geelgouden trouwringen komen uit de collectie van Christian Bauer. Zowel de damesring als de herenring is prachtig gepolijst; een prachtig paar voor stellen die willen kiezen voor een klassieke trouwring. De damesring heeft, net uit het midden, in een railzetting briljant geslepen diamanten met een totaalgewicht van 0,105ct.
Prijs per paar: € 2.283, –