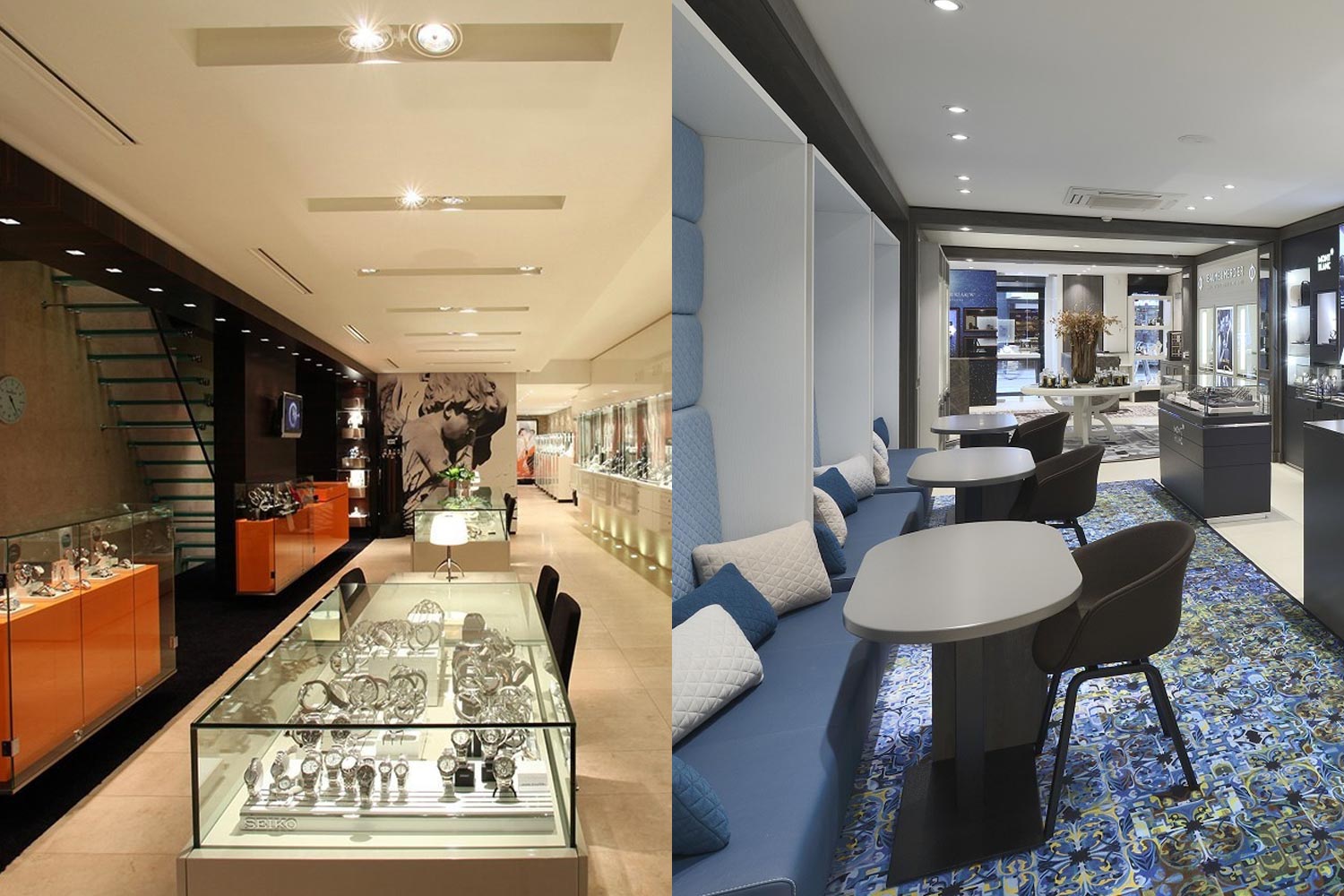 Aangepaste openingstijden
Ook wij zijn door de huidige omstandigheden genoodzaakt onze openingstijden aan te passen.
Zoals velen van u inmiddels weten is "het blij maken van mensen" één van onze hoofdtaken. Dit blijven wij de komende tijd graag doen tijdens onze aangepaste openingstijden. Met directe ingang zullen wij op donderdag, vrijdag en zaterdag van 12.00 – 17.00 uur geopend zijn. Wij ontvangen u graag voor reparaties en/of de aanschaf van een prachtig sieraad of horloge en alle overige vragen.
Om dit veilig te doen hebben wij de volgende maatregelen genomen:
Niet meer dan één klant tegelijk in de sluis.
Niet meer dan 3 klanten tegelijk in de winkel.
Gepaste afstand (minimaal 1,5 meter) tussen personen.
Op de balie en onze tafels hebben wij kunststof schermen om veilig tegenover elkaar te zitten.
De komende periode zullen wij onze catering aanpassen.
Hygiëne stond bij ons altijd al hoog in het vaandel maar is nog verder uitgebreid.
Naast de fysieke winkels blijft onze webshop open en zullen uw bestellingen gewoon verzonden worden (zolang dit mogelijk is).
Voor dringende vragen kunt u ons ten alle tijde bereiken op het directe nr. 06-57995897 of mailen naar amersfoort@vanhell-juweliers.nl of apeldoorn@vanhell-juweliers.nl en ontvangt u z.s.m. een reactie.
Tenslotte wensen wij u een goede gezondheid en sterkte indien nodig.
Een hartelijke groet,
Team van Hell juweliers Amersfoort/Apeldoorn