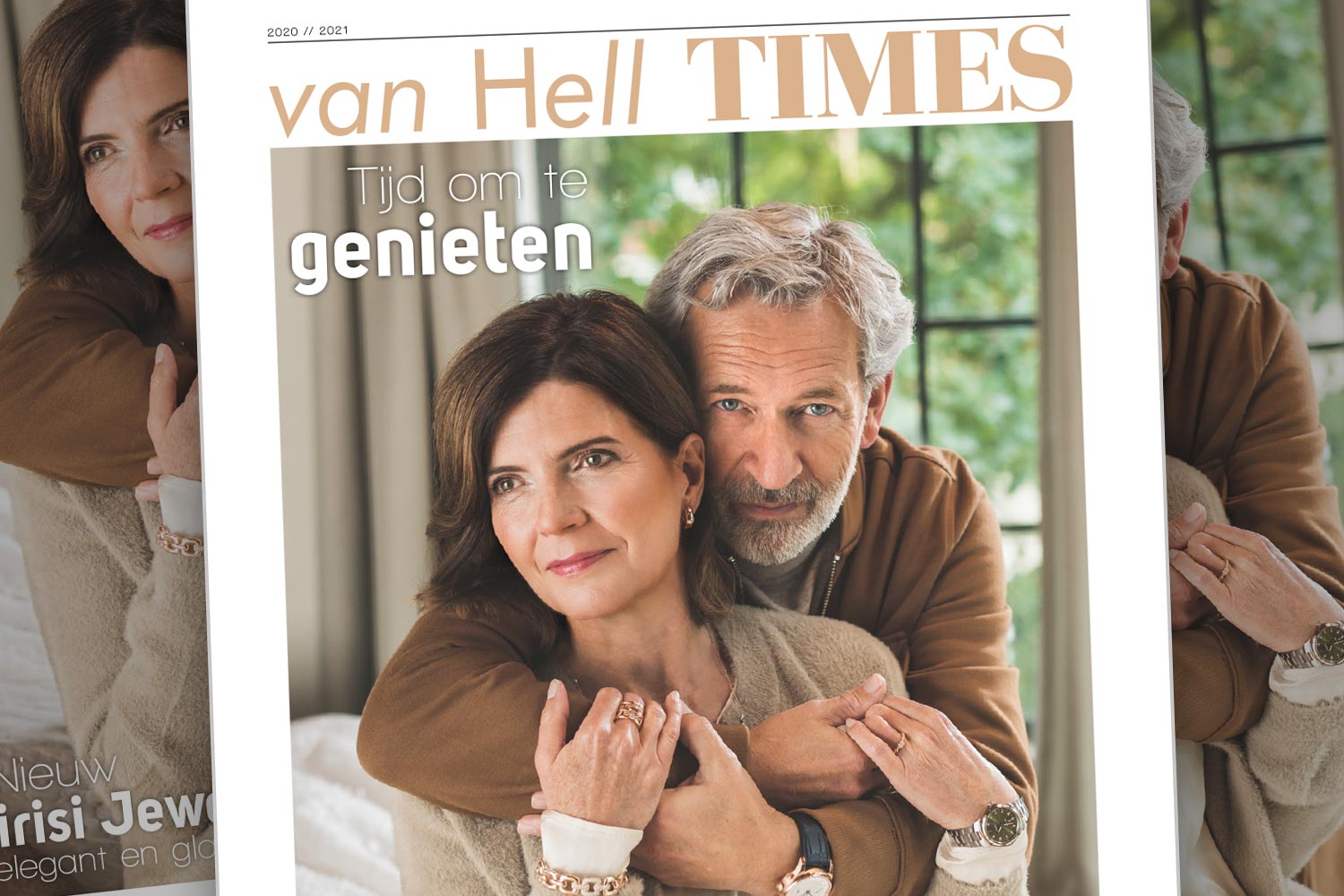 Van Hell Times online
Heeft u hem al gezien? De 2020/2021 editie van het Van Hell Times Magazine is ook als bladermodel te bekijken. Net als voorgaande jaren bestaat onze glossy uit 48 pagina's vol prachtige foto's en informatie uit de wereld van de haute horlogerie en haute joaillerie.
Met als nieuwe component dit jaar een prachtige fotoreportage die we maakten met onze eigen mensen. Uiteraard presenteren ook diverse horloge- en sieradenmerken hun nieuwste collectie. Van Hell Times biedt u volop kijkplezier en cadeau-inspiratie. Zowel voor de naderende feestdagen als uw persoonlijke feestdagen in 2021.
We blijven voor u bereikbaar!
We blijven voor u bereikbaar!
Belt u ons voor overleg, we denken graag mee wanneer u uw dierbaren wilt verrassen! Verder zijn er tal van andere mogelijkheden om u van dienst te zijn en blijven. Telefonisch, via WhatsApp, videobellen of op de website via Click & Deliver, waarbij wij het gekozen sieraad of horloge persoonlijk bij u komen afleveren. We zorgen ervoor dat u uw geschenken feestelijk verpakt en op tijd in huis heeft. Alle contactmogelijkheden vindt u terug op de contactpagina van onze winkel in Amersfoort en Apeldoorn.