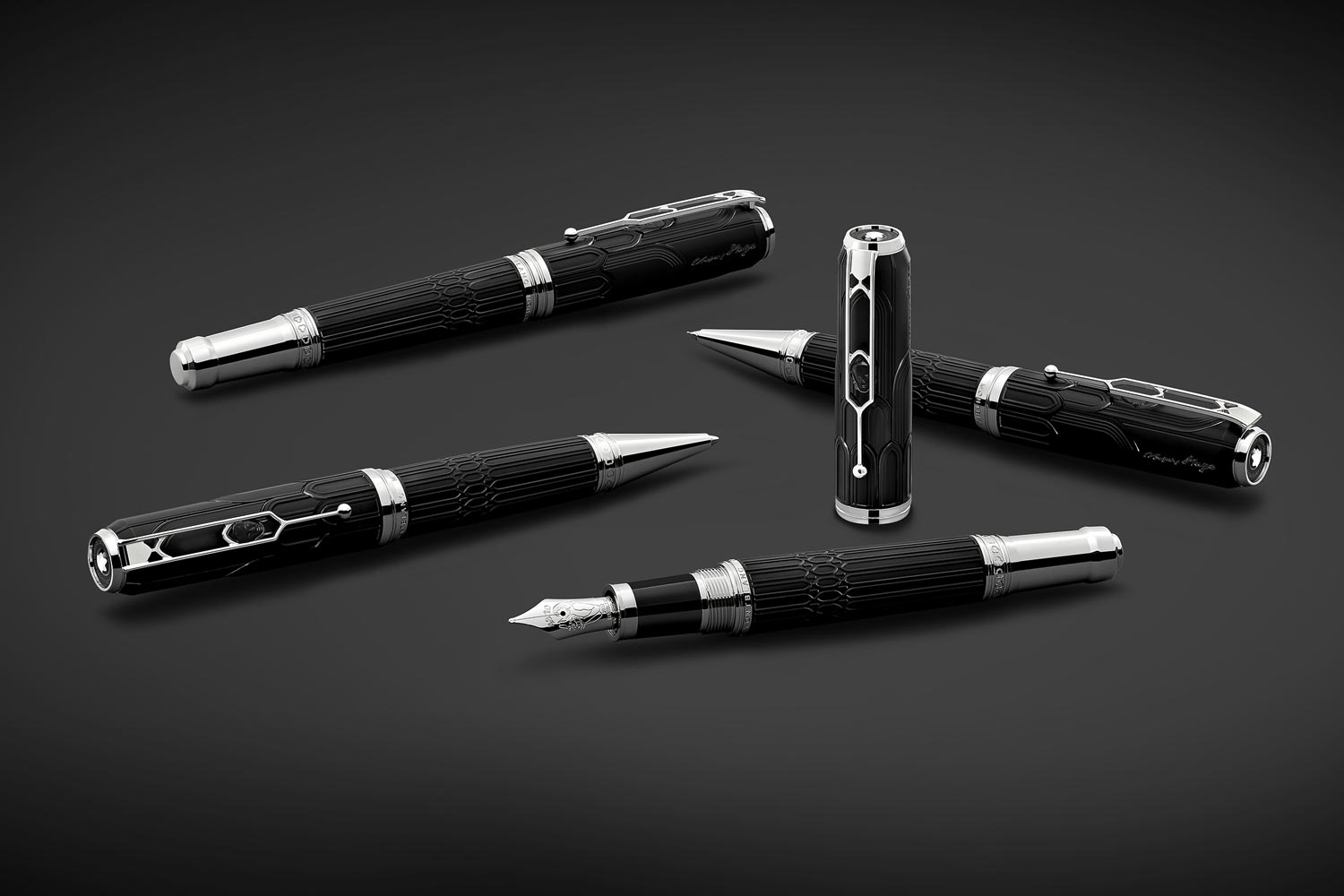 In de spotlight… schrijven in stijl
Geen pen is geschikter voor het schrijven van brieven aan een geliefde, of het tekenen van belangrijke documenten, dan een Montblanc.
Montblanc werd in 1906 opgericht door de Hamburgse bankier Alfred Nehemias en de Berlijnse ingenieur August Eberstein. Ze vernoemden hun bedrijf naar de hoogste bergtop in de Alpen. Als verwijzing naar de hoge kwaliteit van hun schrijfinstrumenten. Het merk dat wereldwijd uitgroeide tot hét referentiepunt voor luxe schrijfwaren, is nog steeds in Hamburg gevestigd.
Net als bij de mooiste mechanische horloges, worden ook de schrijfinstrumenten van Montblanc detailrijk vormgegeven uit de meest hoogwaardige materialen. Afzonderlijke onderdelen worden handmatig bewerkt en gepolijst. Ook krijgt elke Montblanc-pen een uniek nummer. En natuurlijk ontbreekt de karakteristieke witte ster met afgeronde punten niet. Dit beroemde Montblanc logo is een verwijzing naar de Mont Blanc, de hoogste top van het Mont Blancmassief.
Een bijzondere plaats binnen de Montblanc schrijfwarencollectie is weggelegd voor de Meisterstück-collectie. Deze geldt als hart van de klassieke Montblanc-collectie. Bij Van Hell Juweliers hebben we een zeer uitgebreide collectie in huis. Waaronder vulpennen, ballpoints en rollerballs uit de Montblanc Meisterstück Platinum-Coated LeGrand-serie en de Montblanc Meisterstück Le Petit Prince-serie, geïnspireerd is op het literaire personage Le Petit Prince van Antoine de Saint-Exupéry.
De Montblanc Writers Edition Homage to Victor Hugo Limited Edition
Dit prachtige schrijfinstrument (een Montblanc is meer dan een pen) is de Montblanc Writers Edition Homage to Victor Hugo Limited Edition. Montblanc droeg deze pen op aan de schrijver en staatsman Victor Hugo. De cap van de pen is versierd met gotische bogen in reliëf. Het uiteinde van de clip, die de vorm heeft van een klok, doet denken aan de klokkenluider Quasimodo en de klokken van de Notre-Dame, hoofdrolspelers in een van zijn boeken. De handtekening van Victor Hugo is op de dop gegraveerd. In onze winkel in Amersfoort is nr. 02504/10300 op voorraad.