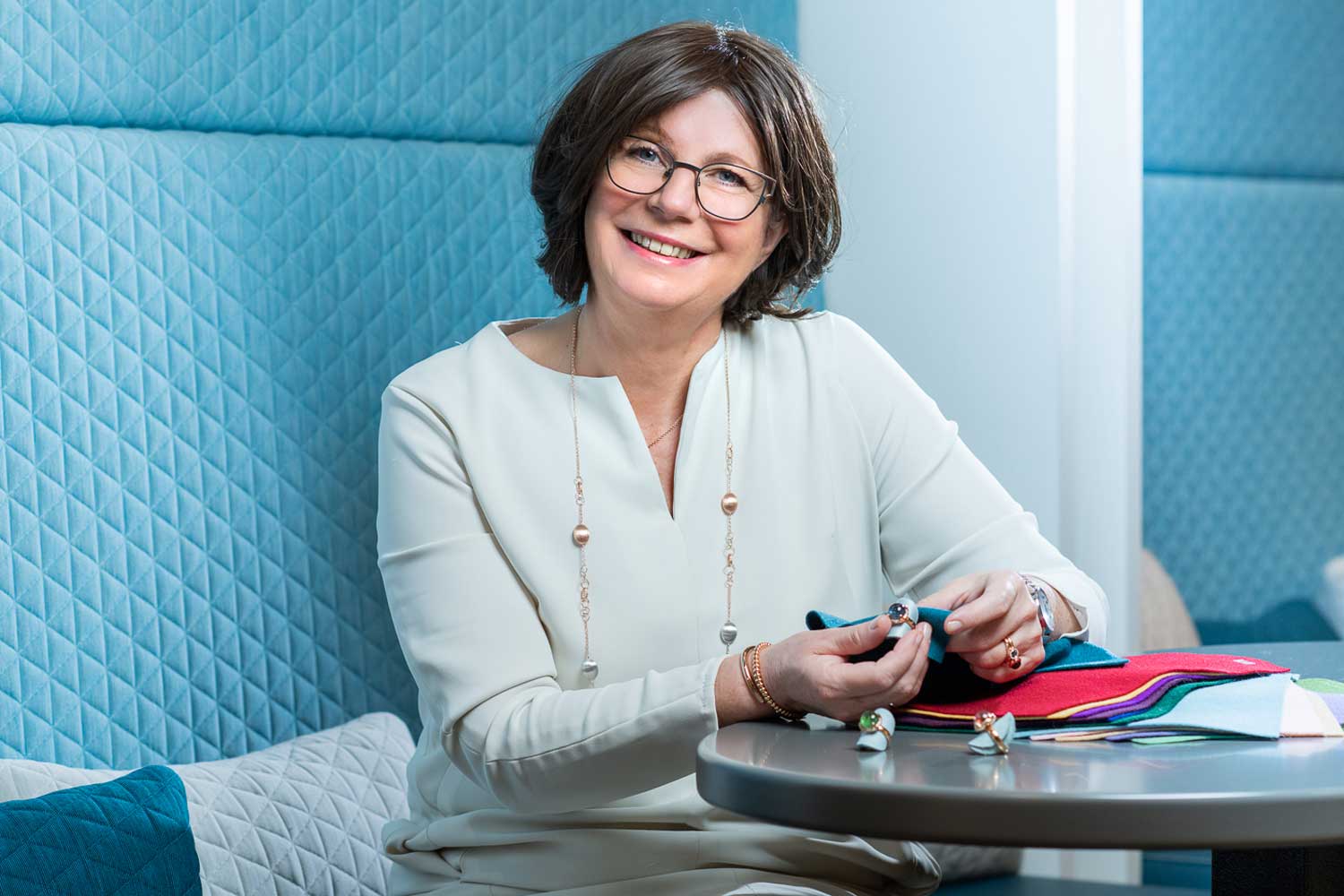 Waarom kleuren uw humeur bepalen? Truda van Hell geeft kleuradvies
Voelt u dat ook wel eens? Hoe de kleuren in de natuur ons beïnvloeden en het groene bos ons kalm en rustig maakt. Of hoe die donkergrijze lucht er 's ochtends voor zorgt dat we terug in bed willen kruipen. Dat is allemaal heel normaal, want hoe we ons voelen en de kleuren om ons heen zijn onlosmakelijk met elkaar verbonden. Kleur heeft invloed op onze psyche, dat is wetenschappelijk bewezen.
Nu het lente is, merken we de invloed van kleur eens te meer. De zon kan ons een gevoel van vrolijkheid en optimisme geven, de kleur geel geeft ons zelfvertrouwen. Dit zijn allemaal onbewuste reacties op kleur!
Kleur is emotie. Dat zit hem niet alleen in de kleuren om ons heen, maar ook in alle sieraden die we omdoen of de kleding die we aantrekken. Dit zegt iets over hoe wij ons voelen en roept een bepaald gevoel op bij anderen. Kleuren die bij de lente horen, hebben als basis geel en zijn niet gemengd met zwart. Ook zijn er in deze tijd van het jaar pasteltinten als aquamarijn, koraal, blauwe saffier en opaal.
Iedereen heeft een kleur die het best bij hem of haar past. Maar wat voor kleurtype bent u eigenlijk? Open en gevoelige mensen houden van gekleurde edelstenen. Wilt u niet gevoelig overkomen, maar autoriteit en zakelijkheid uitstralen? Kies dan juist voor donkere kleuren. Felle kleuren worden vaak gedragen door mensen die creatief zijn en op de voorgrond willen staan. Gedempte kleuren hebben de voorkeur van mensen die van structuur houden en liever op de achtergrond blijven.
Weet u wat uw beste kleur is? Om daar achter te komen is het heel belangrijk om dicht bij jezelf te blijven en je af te vragen: waar word ik echt blij van? Want daar gaat het om!
Wilt u graag weten welke kleur nu echt bij u past? Maak dan een afspraak met Truda en vind uit wat kleuren voor u kunnen doen.