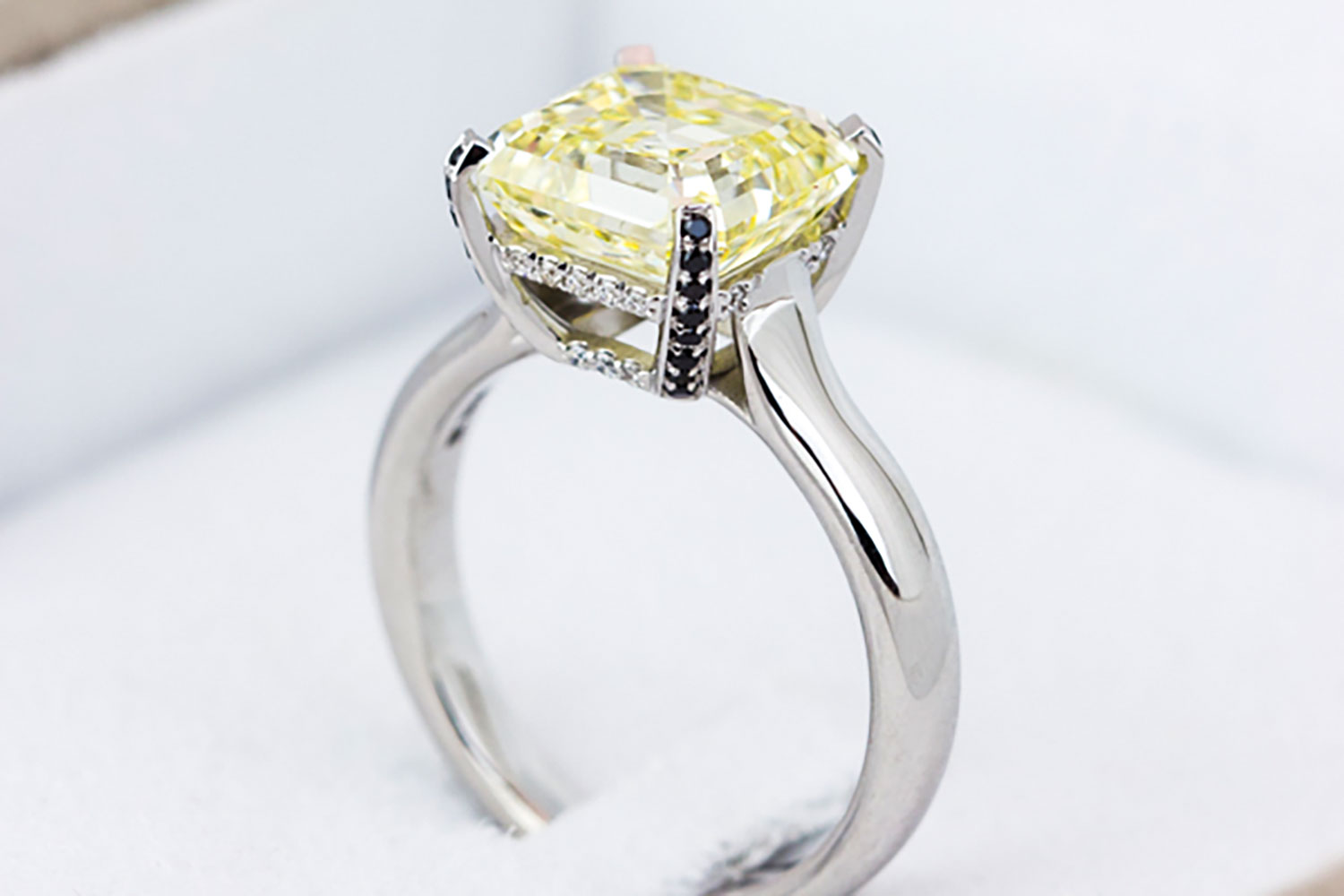 De ontwikkelingen voor 2021 volgens Dark Bruining
U kent ze waarschijnlijk niet, maar wist u dat we in Amersfoort en Apeldoorn bijna dagelijks contact hebben met de medewerkers van R&C Jewelry? R&C staat voor sieraden op maat, sieraden die op verzoek worden gemaakt om een leven lang plezier aan te hebben. Het familiebedrijf Peter Bruining B.V. is de oprichter van het Nederlandse sieradenmerk. Vluchtige trends gaan aan dit bedrijf voorbij, het kiest liever voor kwaliteit en de lange termijn. Maar met ruim zeventig jaar lang kennis en creatieve knowhow weet de familie Bruining precies wat zich afspeelt in de wereld van sieraden. Dark Bruining, Executive Director, vertelt er meer over.
---
Welke trends en ontwikkelingen ziet u op dit moment als het om sieraden gaat?
"De trend is luxe. Dat heeft met de pandemie te maken. Meer dan ooit willen we met een mooi sieraad uitdrukken hoeveel we voor elkaar betekenen. Dat we van elkaar houden. Of dat nu man-vrouw, ouders-kinderen of opa en oma zijn. Ik vind het heel mooi dat wij een belangrijke schakel in deze emotie mogen zijn."
Jullie zijn geen merk voor modetrends, maar er zijn vast wel veranderingen die jullie zijn opgevallen?
"Elk jaar maken wij enkele duizenden sieraden, met de hand. Wat wij maken, is wat de klant wil. Wij maken sieraden op verzoek en die zijn tijdloos. Wel zien we veranderingen in de wens van de klant en op dit moment zien we veel vraag naar geelgoud. Ook zijn sieraden groter qua omvang. Veel mensen willen ze meer laten zien."