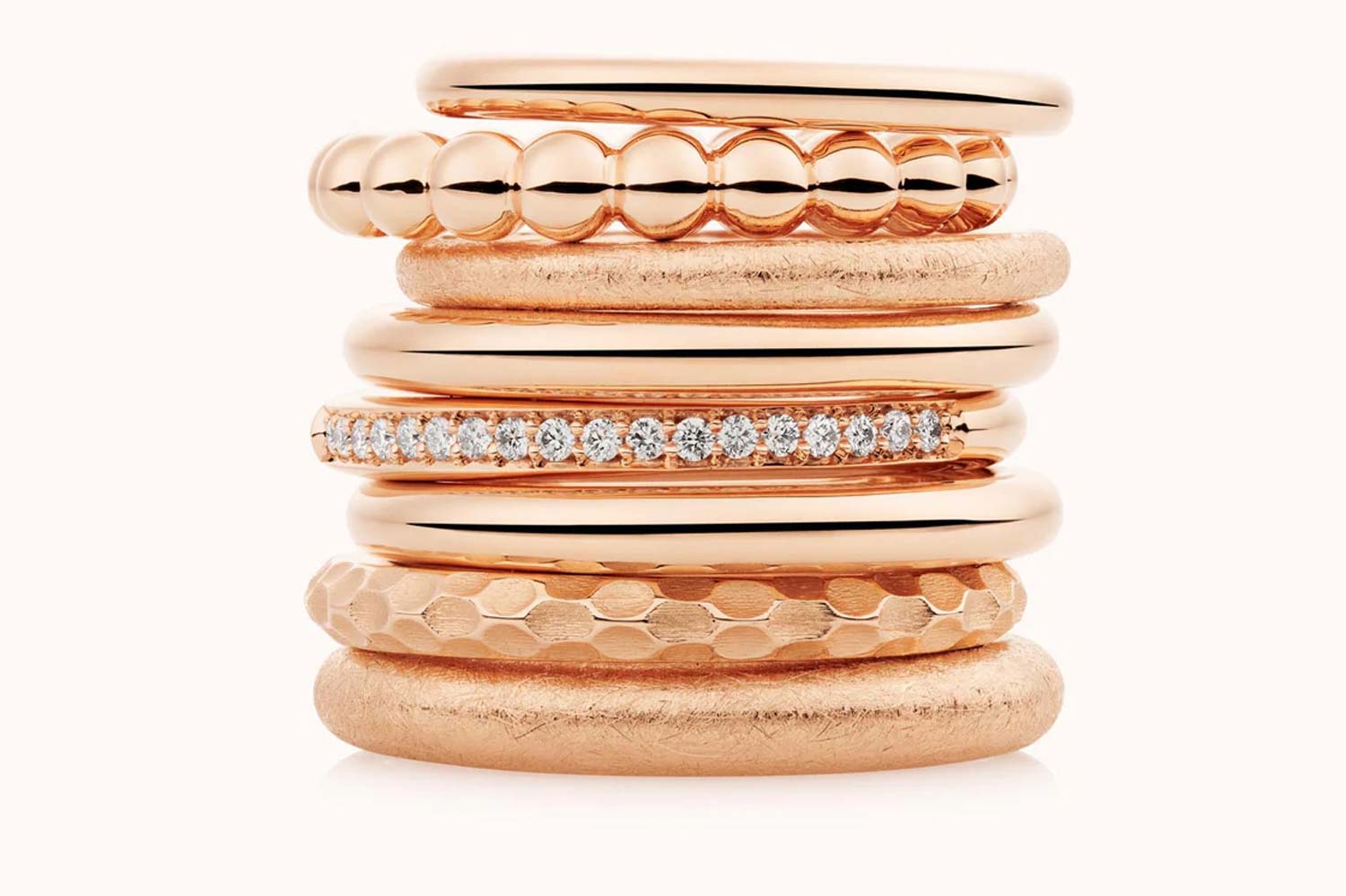 Combineer. En laat u verrassen door het resultaat
Een enkel sieraad kan al elke blik op zich gericht weten, maar in een verrassende combinatie geeft u uw sieraden een eigen identiteit. Dus leef u uit en combineer. Er is meer mogelijk dan u denkt!
---
Ring op ring op ring
Twijfelt u wel eens welke ring u gaat dragen? Aarzel dan niet langer. U heeft immers tien vingers en op elk daarvan is plaats voor meerdere ringen. Dus kijk eens welke ringen u mooi bij elkaar vindt passen en maak de combinatie die bij uw persoonlijkheid past. Of laat u inspireren door de ringen van Bron, zij weten als geen ander de perfecte combinatie te vinden.
---
Roségoud en/of witgoud?
Ooit was het not done om sieraden van verschillende materialen met elkaar te combineren, maar die tijd ligt inmiddels achter ons. Gelukkig maar, want juist combineren leidt tot vaak verrassende en persoonlijke combinaties. Roségoud en witgoud gaan bijvoorbeeld uitstekend samen, in het ontwerp van een en hetzelfde sieraad of door verschillende sieraden naast elkaar te dragen.
---
Een combi van colliers
Draagt u graag colliers en heeft u er meerdere van? En vindt u het jammer dat u ze niet vaker kan dragen? Combineer ze dan eens met elkaar, want de uitdrukking less is more berust niet altijd op waarheid. Meerdere colliers gaan namelijk prima samen waarbij het kortste collier een heel mooie basis is om meerdere colliers mee te combineren. Een geheel nieuw sieraad is het gewenste resultaat.