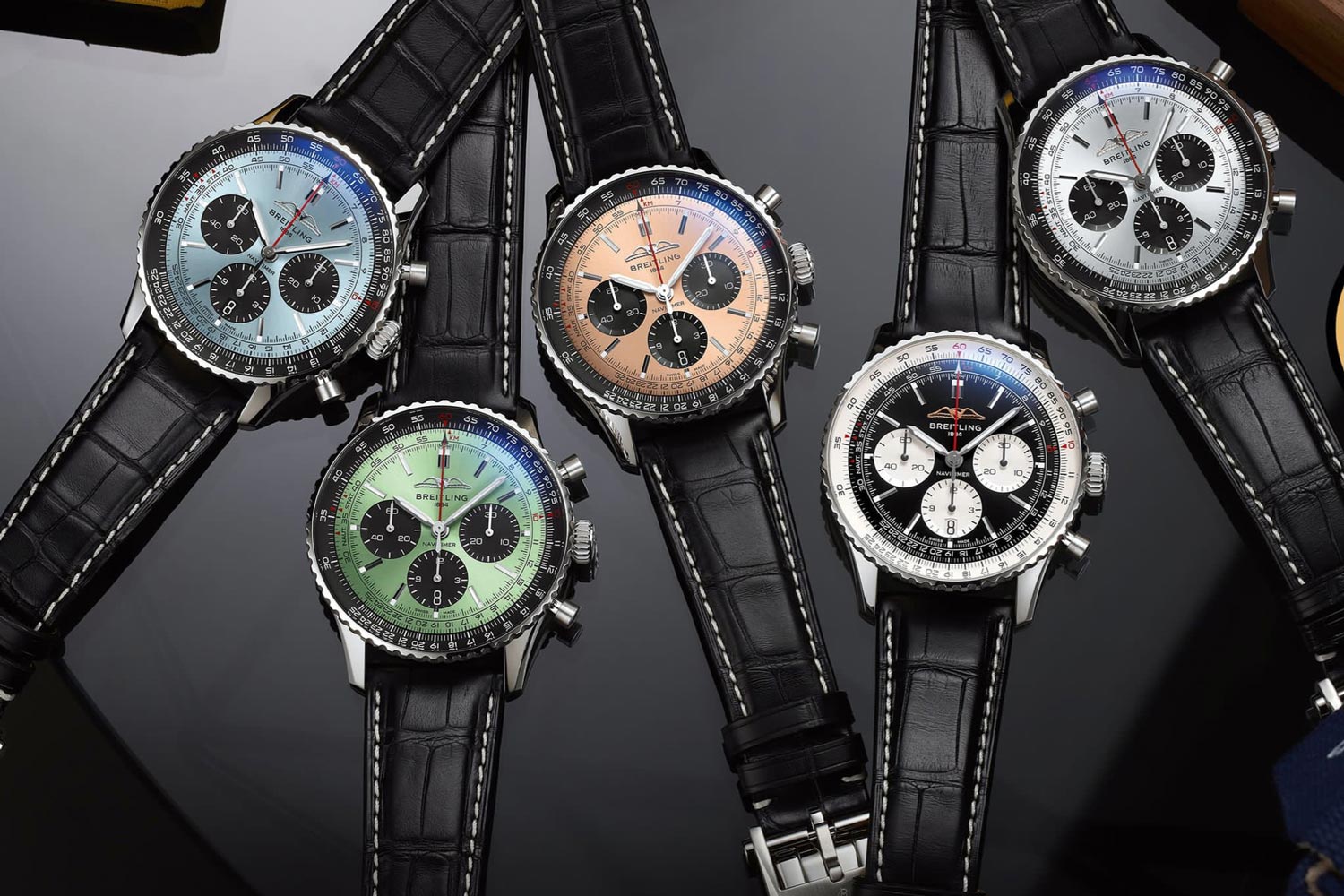 Nieuw bij Van Hell juweliers
Met blijdschap stellen wij aan u voor: het prachtige pennenmerk Montegrappa. Wij zijn dealer geworden voor dit oudste Italiaanse pennenmerk. Kom binnenkort eens kijken naar deze schrijfinstrumenten als kunstwerkjes. Dan begrijpt u vast waarom wij hier zo enthousiast over zijn.
Montegrappa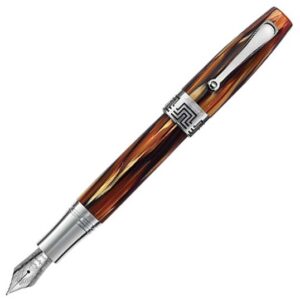 Een pen kan simpelweg een gebruiksvoorwerp zijn, maar sommige pennen zijn gemaakt met een creativiteit waar we een heel leven plezier van kunnen hebben. Zo'n merk is het Italiaanse Montegrappa, dat vulpennen, rollerballs en ballpoints, met een verhaal maakt. Montegrappa bestaat sinds 1912 toen het familiebedrijf zijn deuren opende in de Italiaanse Dolomieten. Sindsdien maakt Montegrappa pennen die consequent traditie en innovatie met elkaar in evenwicht brengen. De pennen kunnen gezien worden als trofeeën die symbool staan voor de vreugde voor het schrijven in stijl. Gemaakt met Italiaans vakmanschap en verve, drukken de schrijfinstrumenten elegantie, uitmuntendheid en individuele stijl uit. Verfijnde techniek en virtuoze afwerking onderstrepen de exclusiviteit van charismatisch design. De vulpennen van Montegrappa zijn met liefde gemaakt. Voor u, of als cadeau voor een geliefde. In het ruime aanbod is vast een unieke pen die u aanspreekt.
---
Breitling, de nieuwe Navitimer
Iconisch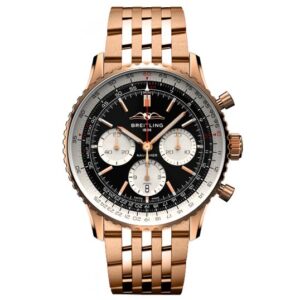 Met recht mag Breitling de nieuwe Navitimer in 41, 43 en 46 mm kastomvang een nieuw icoon noemen! Tijdens een spectaculaire introductie aan boord van een Airbus 321 met Breitling CEO Georges Kern aan de stuurknuppel werd een totaal nieuwe generatie van het iconische succesnummer Navitimer aan de verzamelde wereldpers geïntroduceerd. Bij de nieuwe Navitimer is het in eigen huis geproduceerde Breitling Manufacture Caliber 01 te bewonderen door het saffierglazen achterdeksel. Het trotse logo met de vleugels prijkt in iets aangepaste vorm in volle glorie op de prachtig opgebouwde wijzerplaten. Deze zijn voorzien van applique geplaatste indexen en in kleuren waar je op slag verliefd op wordt! De Navitimer is naast de drie verschillende afmetingen van 41, 43 en 46 mm, te verkrijgen op een prachtige krokoband met vouwsluiting of een elegante stalen band met vlindersluiting.
Onze favoriet? Dat is de 18 karaat roségouden Navitimer B01 chronograaf.