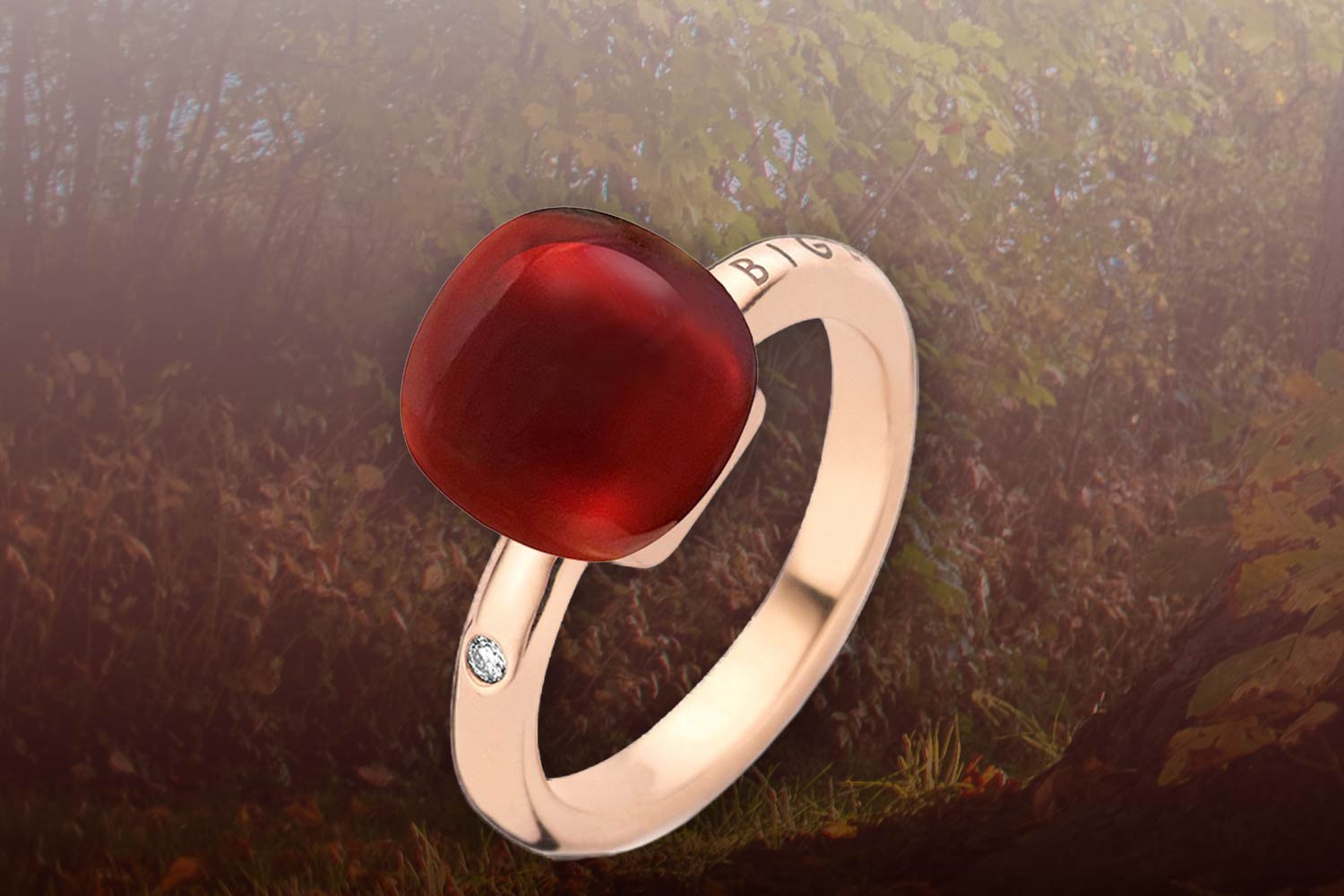 De vele kleuren van de herfst
Terwijl de dagen korter worden, maakt ook onze garderobe zich op voor het najaar. Een mooi moment dus om de winkels te bezoeken en de nieuwste najaarsmode aan te schaffen. Maar wat zijn de kleuren deze herfst en welke sieraden en horloges passen hier het best bij? Ontdek hier onze sieraden en horloges die perfect bij de herfstmode kleuren.
---
Warm in roodbruin
Voelt u de behoefte om u niet alleen warm te kleden, maar ook om warmte uit te stralen? Wie zich kleedt in roodbruin, kan elke herfststorm aan.
---
Het (zon)licht geeft energie
Is de Seiko Solar een horloge voor zonnige dagen? Nee, want de edelstalen chronograaf heeft geen zonlicht nodig om op te laden, maar doet dat met elke vorm van licht. De Solar Cel zet licht om in energie die wordt opgeslagen in een batterij. De warmrode wijzerplaat past uitstekend bij de nieuwste najaarstinten, maar eenmaal opgeladen, houdt de batterij het met gemak tot het voorjaar vol.
---
Warm en flexibel
Roségoud is een materiaal met een altijd warme uitstraling. Dat weet ook IsabelleFa die het heeft gebruikt in deze armband uit de FlixFlex-collectie. Deze armband is geïnspireerd op de haarelastieken met dezelfde vorm en is dan ook net zo flexibel als een elastiek. Deze roségouden schoonheid past om de pols van elke vrouw.
---
Garnet Love
Garnet Love is de naam van deze roségouden ring van Bigli, die haar naam alle eer aan doet. De combinatie van roségoud en het doublet van parelmoer en cabochon geslepen granaat maakt deze ring uit de Mini Sweety-collectie tot een ring voor de bijzondere momenten in het leven. Een ring om van te houden.
---
Rode Caroline
Helaas, het is geen clutch bag of portefeuille, want deze juwelen-etui van Wolf 1834 lijkt voor de najaarsmode gemaakt. Uw mobiel, portemonnee of lippenstift kunt u er niet in kwijt, maar er is wel plek om ringen, oorstekers en colliers op te bergen. Met deze rode Caroline juwelen-etui van ongeveer 22 bij 13 centimeter neemt u uw sieraden ook veilig mee op reis.