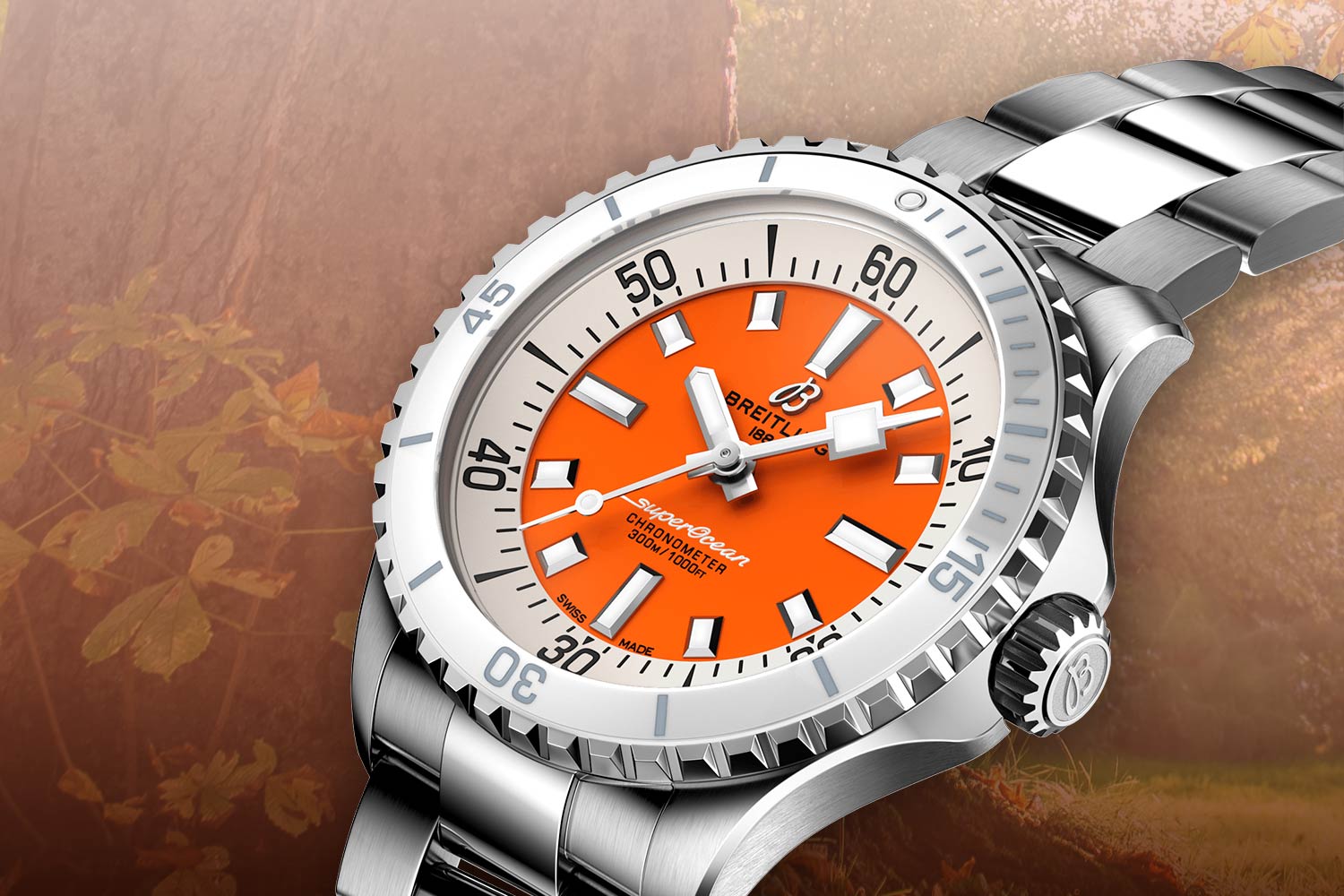 Opvallend oranje
Als in de herfst de bomen van kleur verschieten, is oranje een tint die hierin niet zal ontbreken. Dat doet oranje ook in de mode niet, want we mogen dit najaar ook best opvallen. En met het WK Voetbal voor de deur, is een sieraad of horloge met een vleugje oranje meteen een subtiele aanmoediging.
---
Orange Delight
De unieke kleur oranje in deze ring met de naam Orange Delight van Bigli is het oranje van een agaat. De edelsteen wordt in deze ring gecombineerd met diamant, rutielkwarts en parelmoer. De combinatie maakt het tot een ring om met veel plezier te dragen. Solitair of samen met andere ringen uit de Moments-collectie van Bigli.
---
Knaloranje
Met zijn knaloranje wijzerplaat is deze Superocean III van Breitling een horloge voor mannen die van voetbal houden, maar dit horloge zal meer fans hebben dan alleen die van het Nederlands elftal. Watersporters en duikers bijvoorbeeld want met een waterdichtheid tot 500 meter is deze Breitling voor het water gemaakt. Al is het horloge er ook voor mannen die niets met sport hebben, want met zijn vlotte uiterlijk en uitstekende nauwkeurigheid zal dit horloge bij elke man in de smaak vallen.
---
Een persoonlijk kunstwerkje
Oranje is er in vele tinten en voor deze oorknoppen heeft Artur Scholl voor de meer subtiele variant gekozen. In de roségouden oorknoppen zijn warme citrien edelstenen gezet die op hun plek worden gehouden door drie zetpootjes met briljant geslepen diamanten. Met zorg ontworpen en met de hand gemaakt zijn deze oorsieraden, zoals alles in de collectie van Artur Scholl, een persoonlijk kunstwerkje.