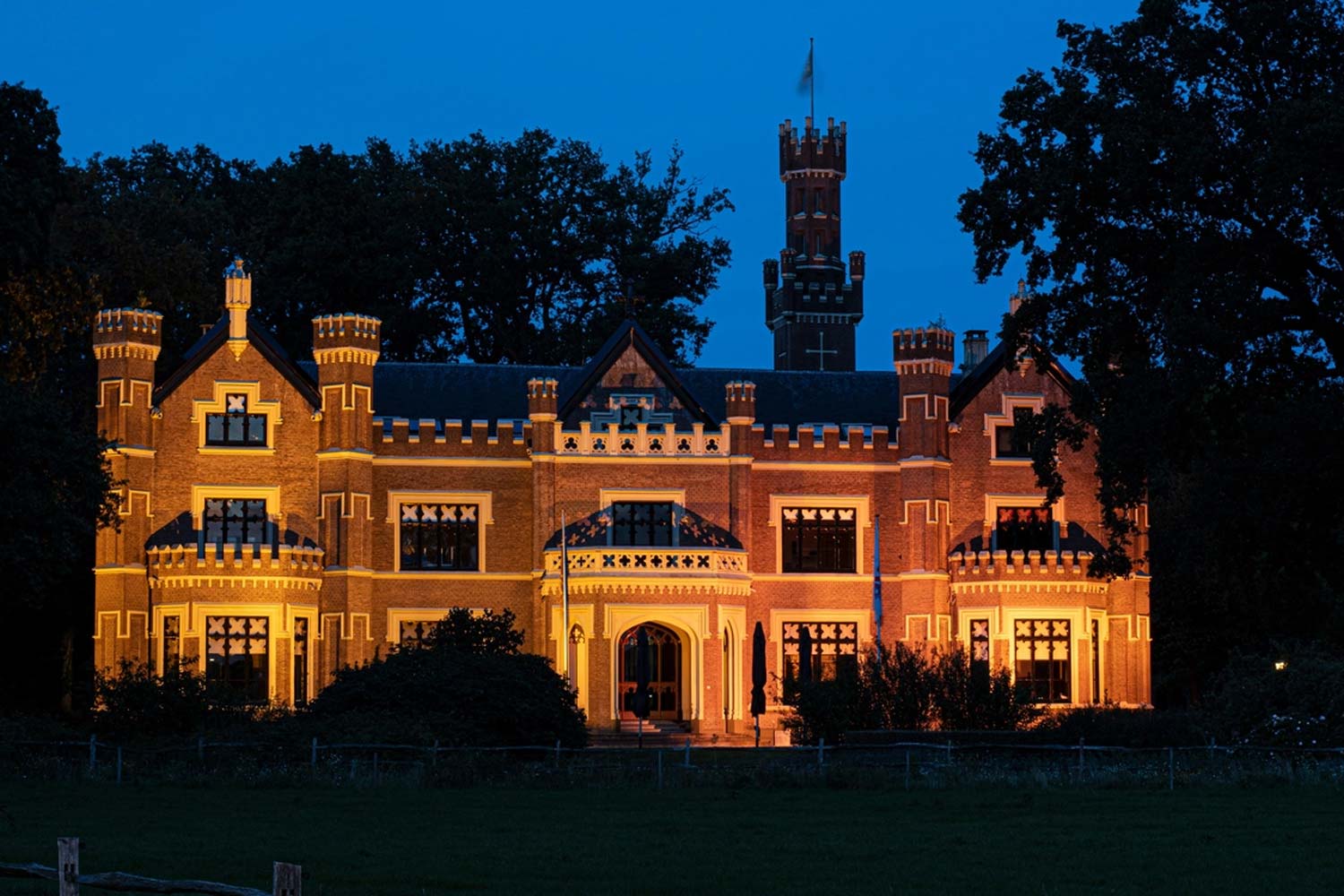 Uitnodiging: De Horloge- en Juwelenfabriek 2022!
Velen van u kennen ons jaarlijks terugkerend event, welke voor het laatst plaatsvond in 2019. We zijn verheugd u weer live te mogen ontmoeten op een geheel nieuwe locatie: Kasteel de Schaffelaar in Barneveld.
Hoe graag we u ook zien in Apeldoorn of Amersfoort, tijdens ons event in Kasteel de Schaffelaar in Barneveld nemen we in een ontspannen sfeer graag uitgebreid de tijd om u een leuke avond te bezorgen. Een avond met tijd voor elkaar, voor nieuwe en uitgebreide collecties én interessante demonstraties van de mooie ambachten die ons vak rijk is. Wij nodigen u daarom van harte uit om aanwezig te zijn bij De Horloge- en Juwelenfabriek 2022!
Noteer het alvast in de agenda: op woensdagavond 30 november zijn we als Van Hell Juweliers Amersfoort en Apeldoorn te vinden in Kasteel de Schaffelaar in Barneveld. In deze prachtige omgeving tonen wij vanaf 19.00 uur de mooiste modellen van de merken die u in Amersfoort en Apeldoorn vindt. We laten echter niet alleen de mooie sieraden en horloges zien die de merken brengen, maar ook hoe ze worden gemaakt. Een goudsmid, zilversmid, edelsteenzetter, handgraveur en horlogemaker tonen graag hoe ze te werk gaan bij de creatie van nieuwe hoogstandjes.
Wilt u er ook bij zijn op 30 november? Dan horen wij dat graag van tevoren.
Aanmelden kan via onderstaande button of stuur een mail aan amersfoort@vanhell-juweliers.nl.
Tot ziens in Barneveld!