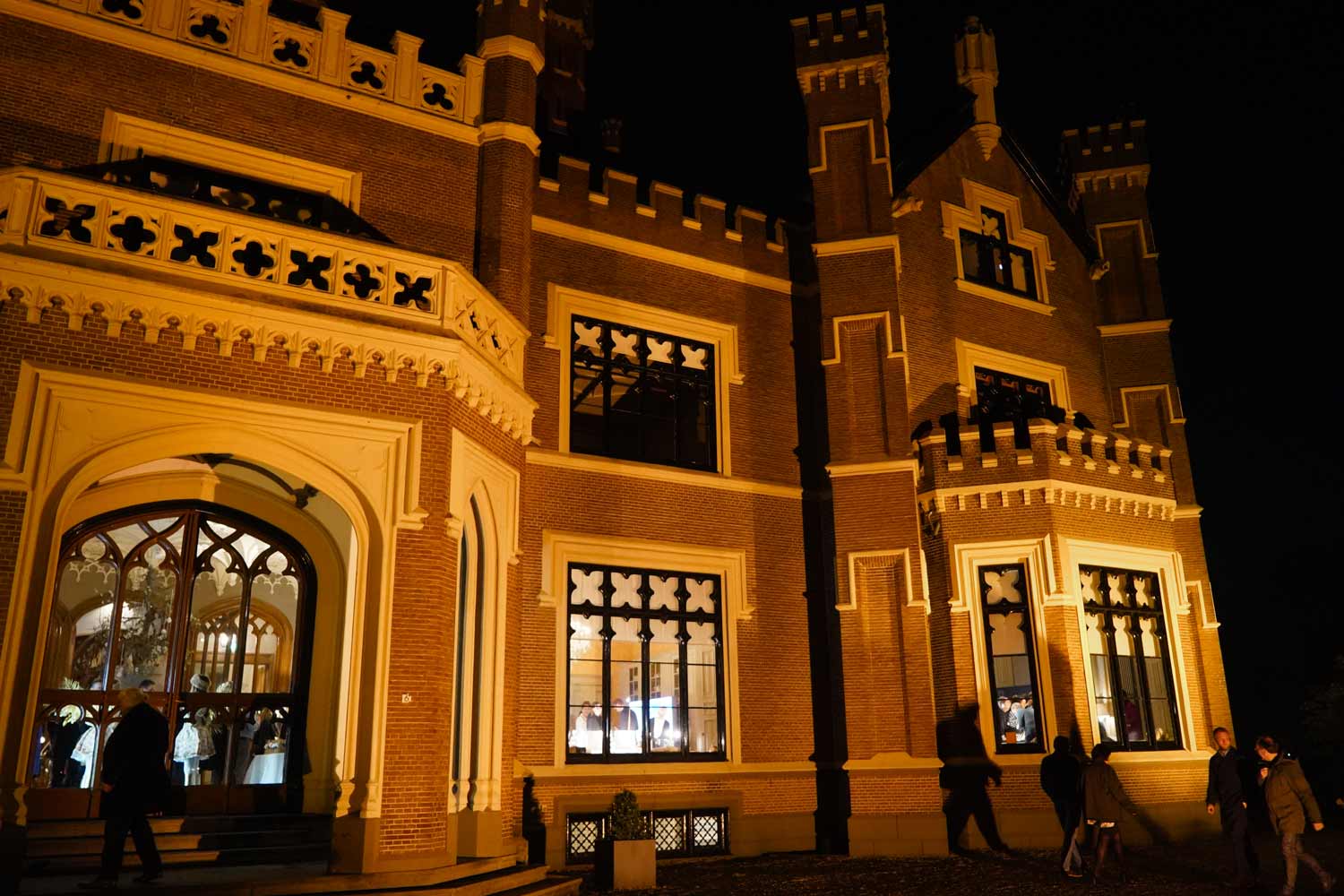 Een terugblik: de Horloge- en Juwelenfabriek 2022
Wie op 30 november aanwezig was op de Horloge- en Juwelenfabriek 2022 zal het kunnen beamen: het was een prachtige avond om met plezier aan terug te denken. In de aangename omgeving van Kasteel de Schaffelaar in Barneveld was er alle gelegenheid om te genieten van de warme sfeer, elkaars gezelschap en de nieuwste sieraden en horloges. Voor wie graag nog eens terugkijkt of het event heeft gemist vindt u hier een terugblik op deze mooie avond.
Voor het eerst sinds 2019 konden we weer een event organiseren waar veel mensen mochten samenzijn en die gelegenheid moest er een worden om niet snel te vergeten. En dat werd het ook.
Het was een sfeervolle avond het Barneveldse Kasteel de Schaffelaar met een uitgebreid programma vol luxe en de mogelijkheid om de collecties van verschillende leveranciers te zien. Met een feestelijk drankje en culinaire lekkernijen was er bovendien de gelegenheid om elkaar te ontmoeten.
Tussen alle merken die aanwezig waren tijdens de Horloge- en Juwelenfabriek 2022 zal elke bezoeker zijn eigen favorieten gevonden hebben. Misschien was het een horloge van Breitling, Carl F. Bucherer, Longines, Christiaan van der Klaauw Astronomical Watches, Staudt Chronometrie, Ebel, MeisterSinger of Oris (en als try-out: Armin Strom). Of wellicht een sieraad van IsabelleFa, GioMio, NOL, Bigli, Georg Jensen, Monzario, Artur Scholl, R&C, de Van Hell Signature Diamonds-collectie, Tirisi, Bron, Schaffrath, Albanu, Fjory, Jörg Heinz en Pianegonda.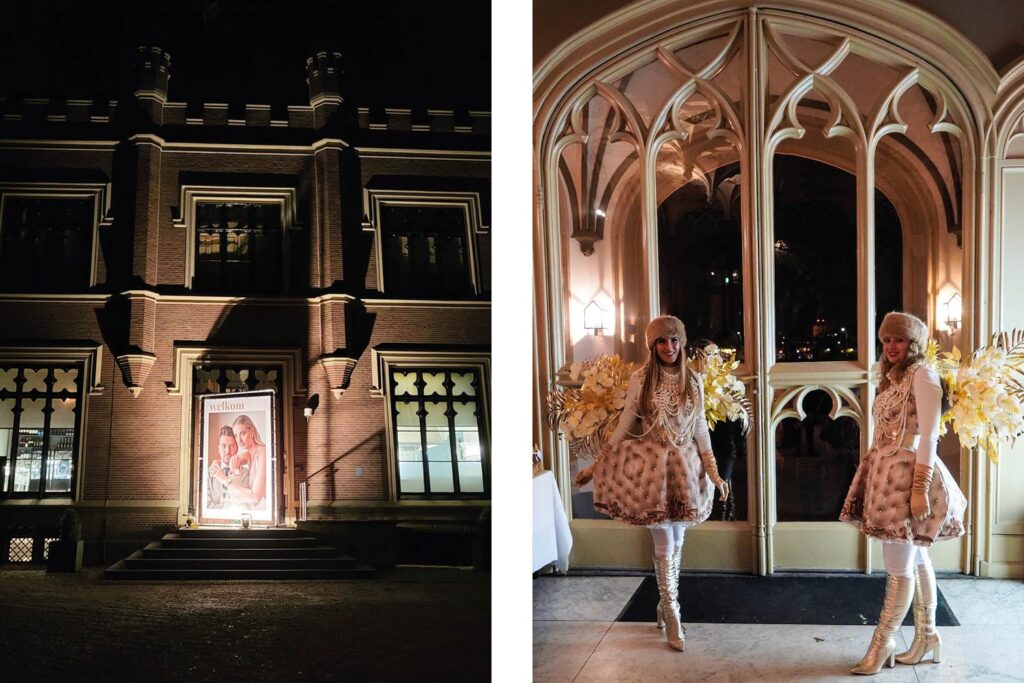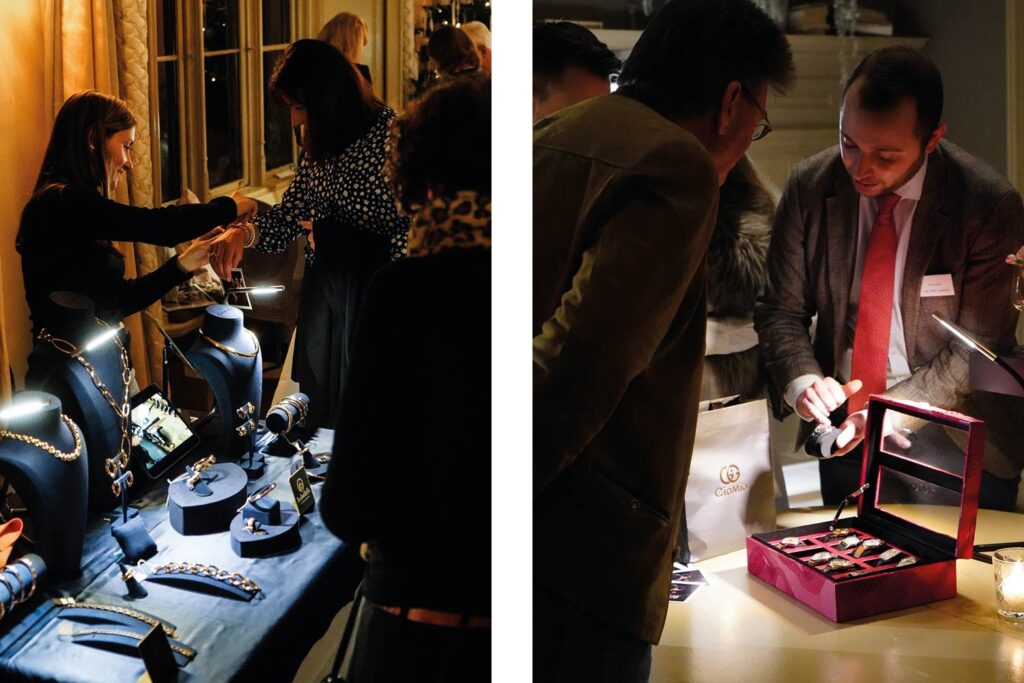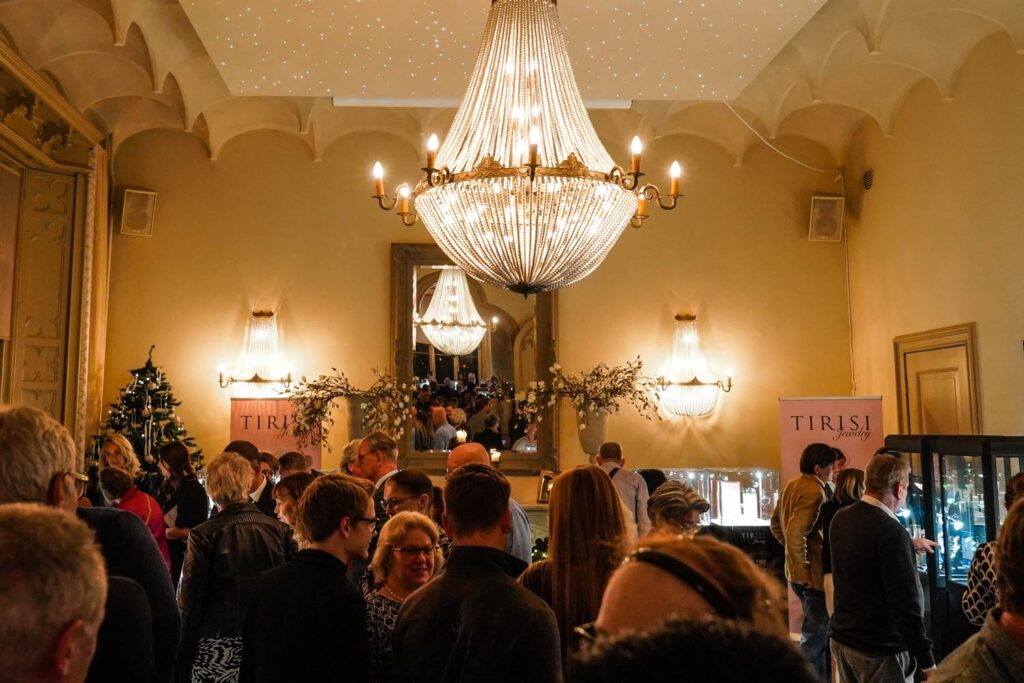 Wie opnieuw een blik wil werpen op een bijzonder sieraad of horloge is natuurlijk van harte welkom in Apeldoorn of Amersfoort. Maar een kleine selectie lichten we hier graag nog een keer uit.
---
Oris ProPilot X Calibre 400
Veel bezoekers van de Horloge- en Juwelenfabriek 2022 bleven wat langer stil staan bij de Oris ProPilot X Calibre 400. Logisch want dit nieuwe model spreekt liefhebbers van uurwerken zeker aan. Zij waarderen het kaliber 400 uurwerk dat met meer dan 30 anti magnetische onderdelen is ontwikkeld om wrijving en slijtage te minimaliseren. Het uurwerk levert een gangreserve van maar liefst 120 uur. Wie daarnaast ook oog heeft voor het design zag een horloge met titanium kast en horlogeband, geïnspireerd op meer dan een eeuw luchtvaarterfgoed.
---
Authentiek vakmanschap van NOL
Aandacht was er tijdens de Horloge- en Juwelenfabriek 2022 onder andere voor de sieraden van NOL. Niet alleen omdat het merk met een mooie stand aanwezig was in Kasteel de Schaffelaar, maar ook omdat hier duidelijk werd hoe de sieraden op ambachtelijke wijze in Nederland worden vervaardigd. Een voorbeeld hiervan is deze zilveren spang die met de hand is uitgesmeed door de goudsmeden van NOL. Door het materiaal uit te smeden in plaats van in vorm te gieten word een veel hogere materiaalkwaliteit verkregen. Passend hierbij zijn de prachtige zilveren oorstekers die volledig met de hand zijn gemaakt uit eerste gehalte zilver.