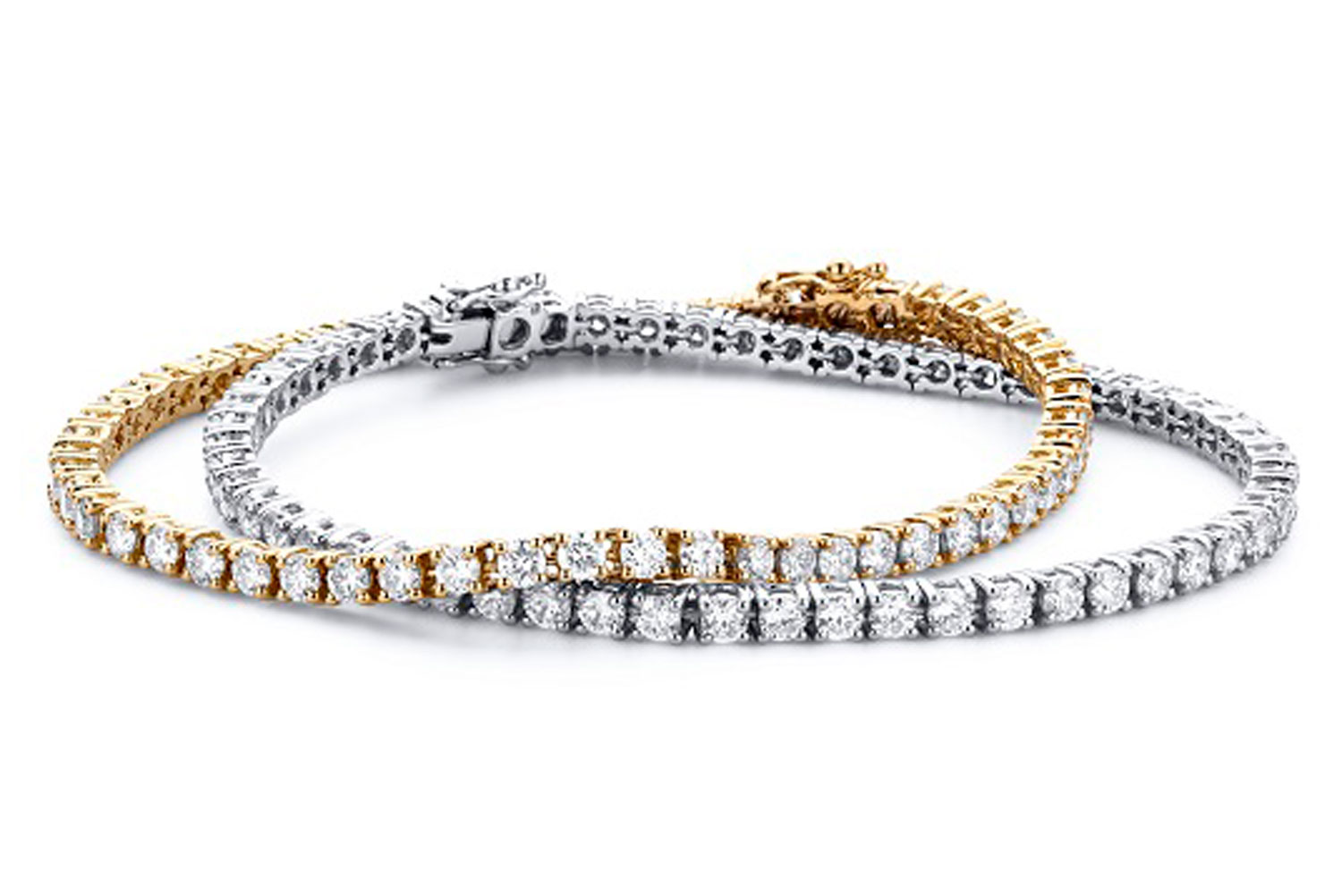 De Musthave: het roségouden horloge en de tennisarmband
Er zijn sieraden en horloges die van alle tijden zijn en een leven lang mee gaan. Dit zijn de musthaves die eigenlijk in geen horloge- of juwelenbox mogen ontbreken. We stellen ze dit jaar één voor één aan u voor. Dit keer: het roségouden horloge en de tennisarmband.
---
Het horloge in roségoud: Breitling Navitimer
Roségoud is meer dan een trend. Het warme edelmetaal is niet meer weg te denken uit de collecties van veel merken. Logisch, want wie wil er nu geen sieraad of horloge van dit materiaal dat zacht van kleur en buitengewoon stijlvol is? Als het om horloges gaat, is deze Navitimer van Breitling dan ook een musthave. Het pilotenhorloge roept bovendien een en al nostalgie op omdat het al zeventig jaar geleden zijn debuut maakte in de collectie van het Zwitserse merk. Het pilotenhorloge is een chronograaf en uitgerust met een rekenliniaal en hiermee buitengewoon functioneel. De klassieke elementen van deze oldtimer ogen ouderwets stijlvol, maar hebben een upgrade gekregen zodat de Navitimer voldoet aan de eisen van deze tijd.
Bekijk Breitling collectie
---
De tennisarmband: R&C
Wie meer wil weten over de geschiedenis van de tennisarmband, zal ongetwijfeld het verhaal tegenkomen over Chris Evert. De tennisster verloor de armband in 1987 tijdens een wedstrijd op de US Open en het spel moest worden gestaakt totdat de armband gevonden was. Op dat moment een absolute musthave dus. Maar dat geldt niet alleen voor Chris Evert want voor veel dames is de tennisarmband een onmisbaar onderdeel van hun collectie. Deze tennisarmband van R&C bijvoorbeeld. De tennisarmband is gemaakt van witgoud en in de armband schitteren 59 briljant geslepen diamanten. Een veiligheidsachtje naast de onzichtbare sluiting van de armband zorgt ervoor dat deze armband ook op de tennisbaan niet los kan raken. Had Chris Evert maar een R&C tennisarmband gehad.
Bekijk R&C collectie