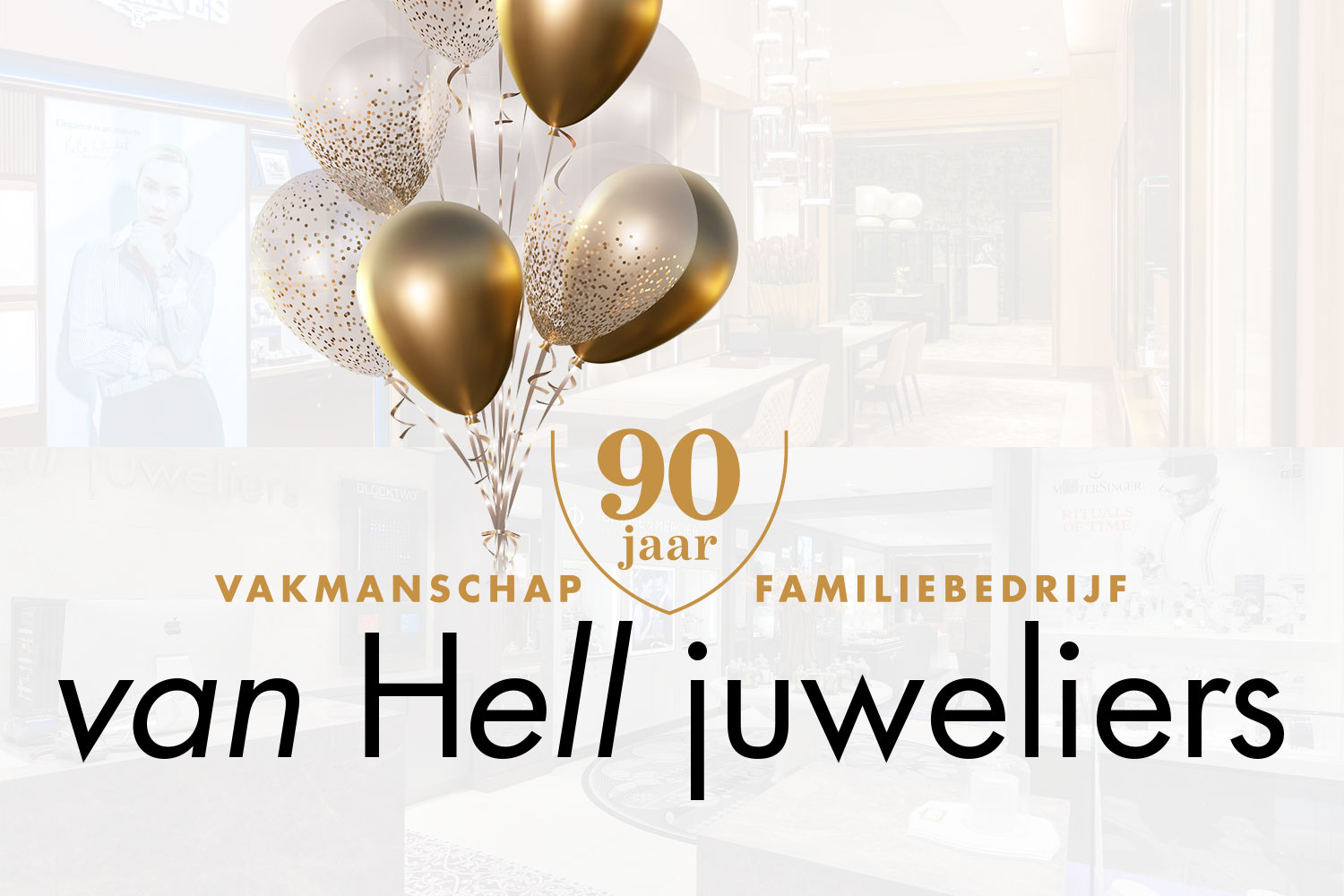 90 jaar Van Hell Juweliers! Dat gaat gevierd worden.
2023 is een bijzonder jaar voor Van Hell Juweliers, want dit jaar vieren we ons 90-jarig bestaan. Dit is een gelegenheid waar we als familiebedrijf trots op zijn en die we dan ook uitgebreid gaan vieren. Hoe? Dat zal later dit jaar duidelijk worden. Maar bij een jubileum horen natuurlijk traktaties.
We trappen het jubileumjaar af met een unieke serie sieraden en horloges. Voor ons, of eigenlijk voor u, maken 'onze' merken dit jaar bijzondere items. Deze unieke of gelimiteerde modellen vindt u gedurende het hele jaar in onze winkels in Amersfoort en Apeldoorn. De eerste unieke sieraden en horloges druppelen de komende tijd één voor één binnen. Een horloge van MeisterSinger en een collier van Bron hebben we alvast mogen uitpakken. Binnenkort is de bijzondere jubileumcollectie bij ons te bewonderen. We laten u natuurlijk weten wanneer het zover is, dus houd uw mail in de gaten.
Winkel Amersfoort Winkel Apeldoorn