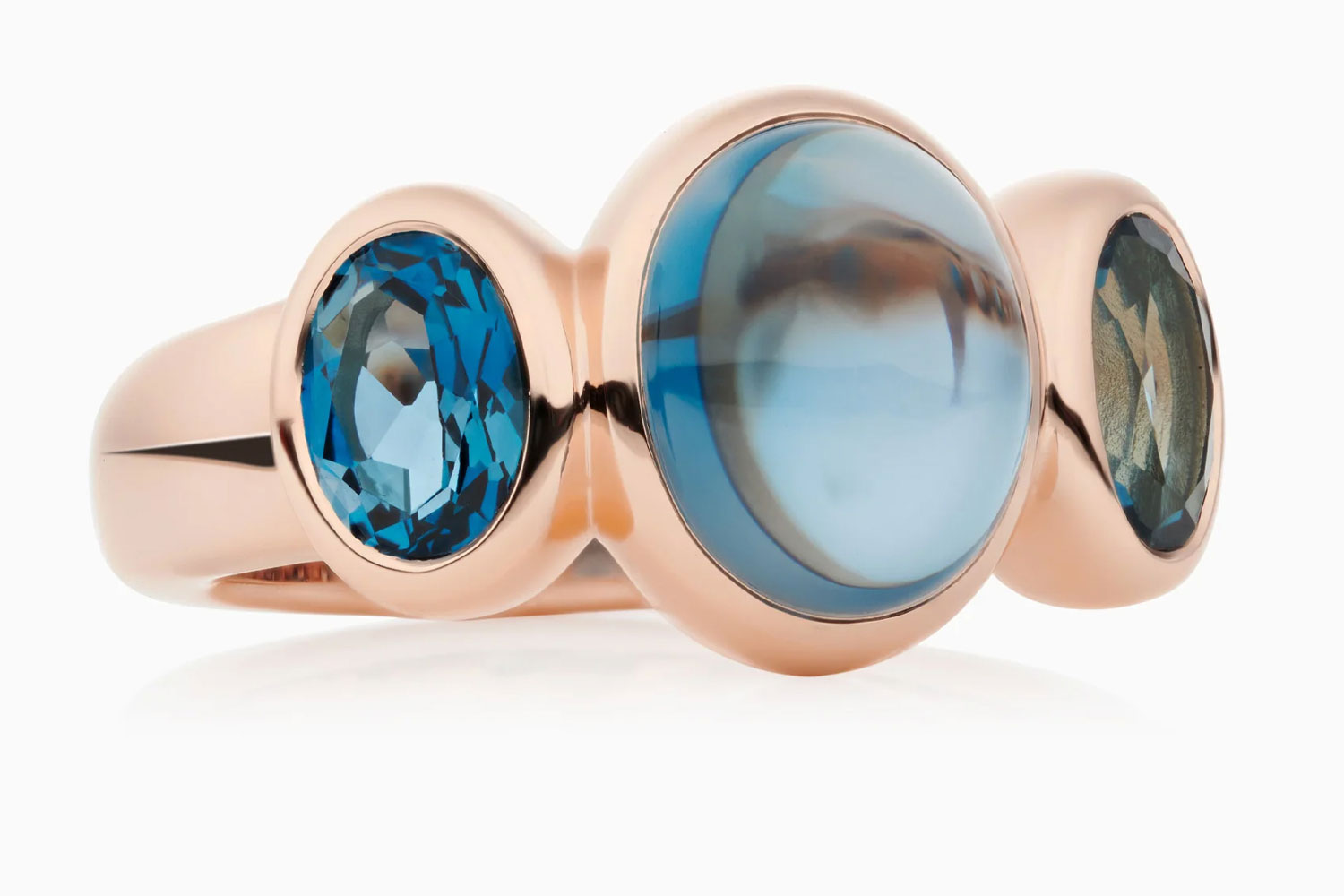 Onderweg met de sales manager
Wie een sales functie heeft en veel onderweg is, zal bij klanten goed voor de dag willen komen. Of uw klanten tot een aankoop willen overgaan, kunnen we natuurlijk niet beloven, maar met deze sieraden en een horloge, maakt u in ieder geval een goede eerste indruk.
---
Stijlvolle binnenkomer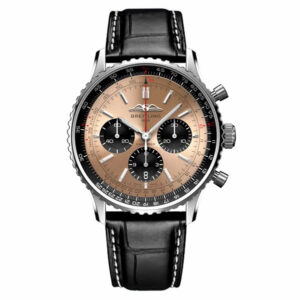 Stijlvol en nauw­keurig. Dat zijn de eigen­schappen van deze Breitling Navitimer, maar ook van een goede sales manager. De Navitimer laat bovendien zien dat historie belangrijk is, want het pilotenhorloge stamt al uit de jaren zeventig. In deze edelstalen uitvoering creëren een afgeplatte rekenliniaal en een koepelvormig saffierglas de illusie van een slanker profiel. De wijzerplaat toont de chronograaffuncties in het zwart op een koperkleurige wijzerplaat. Een automatisch uurwerk met een gangreserve van zeventig uur geeft zowel de tijd als de datum aan.
---
Statement om elke vinger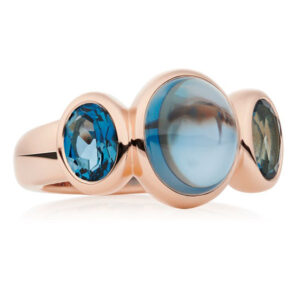 Schudt een nieuwe klant de hand en deze ring van BRON zal hem of haar niet ontgaan. Deze nieuwe Sushi-ring is gemaakt van roségoud en biedt een ton-sur-ton combinatie van facet geslepen en cabochon geslepen London Blue Topaas. Dat maakt deze ring een echte blikvanger om de ringvinger, maar evenzeer een statement om de middelvinger.
---
Bescheiden blikvanger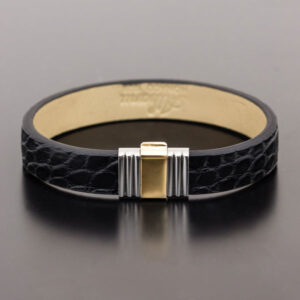 Wie als man in de buiten­dienst graag een sieraad wil dragen, maar voor wie manchet­knopen niet zijn wat hij zoekt, zijn de armbanden van Albanu bescheiden blikvangers. Het zijn bovendien armbanden met een verhaal want ze worden met de hand gemaakt in het atelier in Monaco en vaak worden heel bijzondere materialen gebruikt. Deze armband is bijvoorbeeld gemaakt van de huid van de alligator. De stijlvolle uitstraling hiervan wordt nog eens extra benadrukt door de sluiting in een combinatie van edelstaal en geelgoud.